Finnish Lapland sets heat record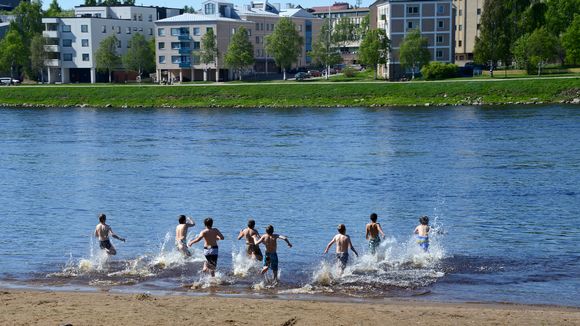 Temperatures reached unusually high levels in Lapland on Thursday, with 29 degrees Celsius recorded in Ylitornio. That is the highest temperature ever recorded in Lapland in May. More heat is on the way on Friday.
At Inarijärvi the mercury nudged 28.9 degrees. Things were even hotter further south, with 29.1 degrees recorded at Kokkola's Hollihaa and the Kruunupyy airport.
Yle meteorologist Seija Paasonen says that the scorching conditions in Finland's north are likely to intensify on Friday.
"Temperatures should rise above 30 degrees Celsius in the north, most likely in western Lapland but also in north-eastern parts," Paasonen told Yle News.
Weather information in English is available from the Finnish Meteorological Institute.