Progress in Galena, Alaska flood cleanup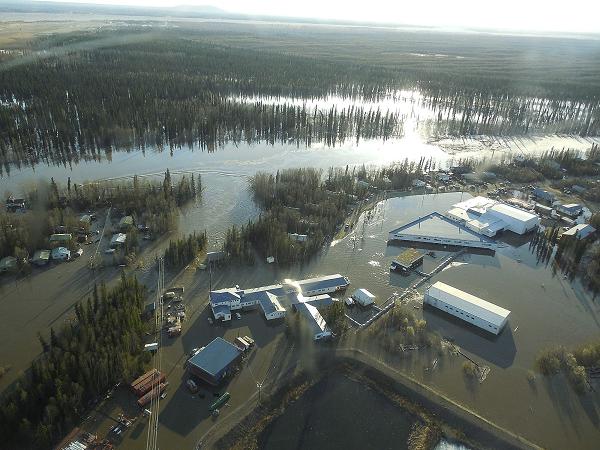 By Dan Bross, KUAC – Fairbanks
The state is reporting progress in Galena, as the community cleans up from major flooding. The ice jam flood, earlier this month, damaged and destroyed many homes and other buildings, forcing the evacuation of most of the village's 400 residents.
The state Division of Emergency Management says power has been restored to most areas of Galena, fuel service has resumed and the local public radio station is back on the air.
The road to the Galena's landfill remains impassible, and a hazardous materials team is working on contamination assessment and clean up. Most evacuated Galena residents remain in Fairbanks, Anchorage or other communities.
Listen to the APRN report: