CEO of mine in Sweden's Arctic dropped amid calls for inquiry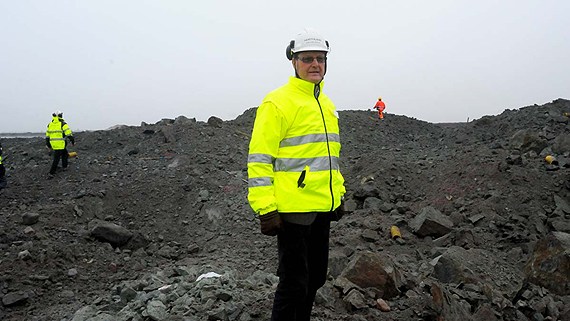 Following months of financial difficulties the CEO of one of Sweden's largest iron ore mines has left his post.
At the end of January it emerged that the Canadian owned company, Northland Resources, was short more than two billion kronor to continue developing the mine outside Pajala in northern Sweden.
Trading in the company's shares was suspended on the Oslo and Toronto stock exchanges, and an investigation was launched into suspected financial irregularities in the company.
In a statement the company's board said the company's CEO Karl-Axel Waplan would leave immediately, and that the decision was a direct result of the handling of the funding crisis.
Many investors, including hundreds of local residents in the remote northern town, lost the bulk of their investments in the company and some are now calling from an inquiry.
"Swedish investors have lost a billion kronor because Northland did not go public early enough about the fact that they were missing SEK 2.5 billion," savings advisor Claes Hemberg at Avanza Bank told news agency TT.
"And it's Waplan who is responsible."
The iron workers union, IF Metal, which has 150 members working in the mine, was also critical of how the management has handled the financial problems which led to several weeks closure.
"We would have wanted to see much more information," said the unions mining section chairman, Tomas Nilsson.