Officers intercept whiskey shipments to Togiak, Alaska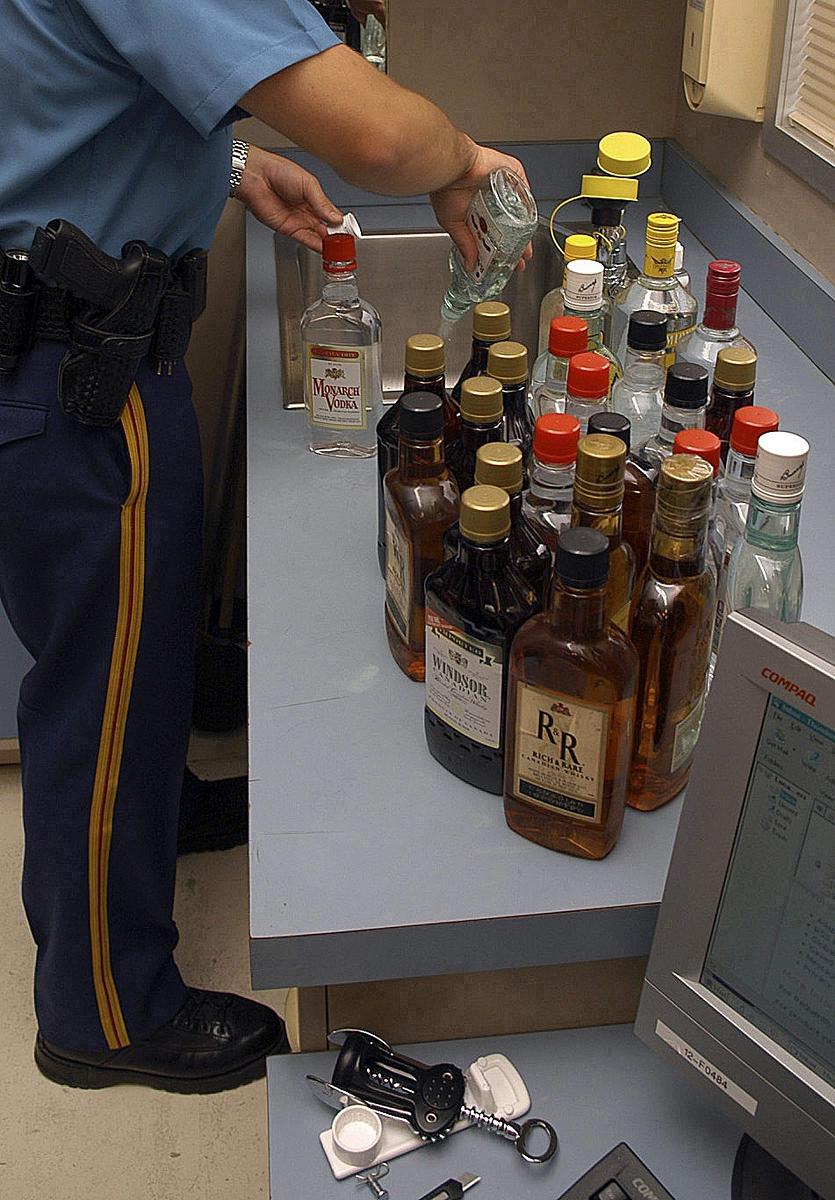 It was two for the price of one for drug and alcohol enforcement officers in Southwest Alaska, as they thwarted two unrelated attempts to illegally import Rich & Rare Canadian Whiskey into the village of Togiak.
Alaska State Troopers reported Wednesday that a Village Public Safety Officer, one of many unarmed peace officers employed across rural Alaska by Native non-profit corporations through state funding, received a tip that a local resident would be returning home from Dillingham with alcohol on June 8th.
Togiak — located 67 miles east of Dillingham, a larger community on the Alaska Peninsula — voted in 1986 to make itself a local option community and ban the sale, importation and possession of alcohol. State law allows communities to restrict alcohol sales through local election. Dillingham allows the sale of alcohol, however.
Togiak also is the hometown of the now infamous Jerry Andrew Active, a 24-year-old charged with various crimes, including sexual assaults and murders, in connection to an Anchorage home invasion. Active's mother has said her son has struggled with alcohol since a young age.
The unnamed, 21-year-old female accused of bootlegging exited the plane after arriving in Togiak and immediately ran into the officer, who seized five 750-milliliter bottles of whiskey, troopers reported. Now, the girl is being charged with alcohol importation.
What happened next was purely chance, or perhaps a bit of police intuition.
That same day, the Togiak public safety officer packed up the confiscated Rich & Rare and sent it along to a Western Alaska Alcohol and Narcotics Team (WAANT) investigator in Dillingham, said troopers spokesperson Megan Peters via email.
Then, when the investigator went to Dillingham's airport to pick up the bottles, he spotted an intoxicated man, an unnamed 50-year-old Togiak resident, who was checked in for a Togiak-bound flight. Peters said the investigator thought he recognized the man as a local resident on felony probation, but was mistaken.
"It was the wrong guy, but talking to the man led the investigator to believe that he had alcohol in his bag," Peters said. "It turns out he was right."
The investigator seized the man's luggage and requested a search warrant, which was granted. He found two 1.75 liter bottles, referred to as "half gallons," troopers reported. And like his counterpart in Togiak earlier that day, the 50-year-old has been charged with alcohol importation.
The charges were forwarded to the local district attorney's office, which will decide whether or not to pursue the cases. Neither of the alleged importers was arrested, Peters said.
According to troopers, the state's criminal justice professionals recognize alcohol as the primary substance of abuse in Alaska. Currently, 108 communities have voted in favor of prohibiting alcohol in some manner.
But booze remains legal in many areas, so illegal bootlegging activities continues to affect local option communities. Alcohol is frequently transported to villages by local air carriers, private aircraft, boats, snowmachines and express mailing services.
It's a very lucrative business. A bottle of R&R in Anchorage, Alaska's largest city, costs around $10. That same bottle in Bethel, Kotzebue or Barrow can fetch $50. In more remote communities, alcohol can easily sell for $150-$300 per bottle, according to troopers.
Last year, troopers seized 473 gallons of alcohol, according to its 2012 annual drug report.
Contact Jerzy Shedlock at jerzy(at)alaskadispatch.com