Contractor named for Iqaluit, Nunavut airport construction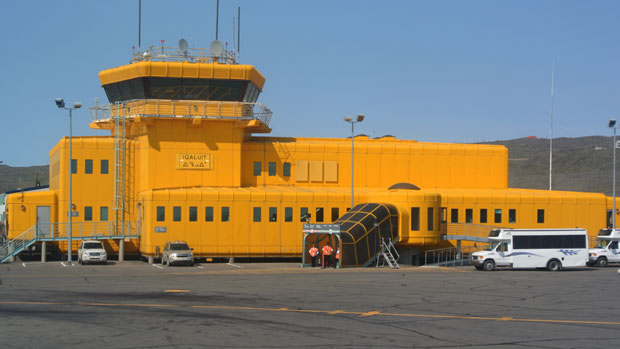 The Government of Canada's eastern Arctic territory of Nunavut has selected a partner to design, build, finance, operate and maintain the new and improved airport in the capital city of Iqaluit.
It's the biggest capital project ever undertaken by the territorial government, which is expected to cost about $300 million.
Paul Mulak, the director of the program management office with the department of community government services, said the preferred proponent is a business group called Arctic Infrastructure Partners.
He said from now on, things will move quickly.
"Over the next couple of months we're going to be finalizing the details of the contract with them. We expect to have it finalized by the summer, at which point then some construction materials will be brought up on this year's sealift and construction should begin in the spring of 2014," said Mulak.
Arctic Infrastructure Partners is made up of four partners, including an international financial firm, two construction firms from Montreal and the Winnipeg Airports Authority.
Partnerships British Columbia has also been hired to manage the giant project.
Together, the partners will build a new airport terminal, repair and improve the runway, and add fire-fighting support to the airport.
They will also run and maintain the new airport for 30 years.
The new airport is slated to be ready in 2017.