British army officer embarks on groundbreaking Antarctic expedition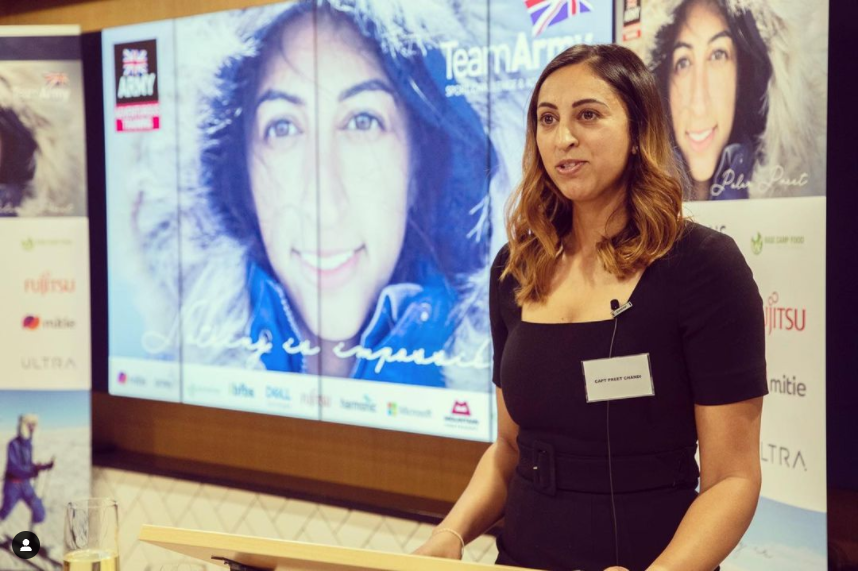 Captain Harpreet Chandi has begun her attempt to become the first woman of colour to cross Antarctica unassisted.
Self-titled 'Polar Preet', Captain Chandi said on social media that she was heading to Union Glacier (at the ALE base), where her starting point will be a 30-minute flight.
Her unsupported expedition will involve travelling more than 1,100 km in 45–47 days and pulling a 90 kg sled with all her equipment. In this region, temperatures can drop to -50 °C and winds can reach 95 km/h.
People can follow Polar Preet's journey live on her website.
Voir cette publication sur Instagram
This expedition is the completion of a two-year preparation including various intensive training exercises such as dragging tires to simulate pulling a sledge or conducting expeditions through Arctic nations such as Norway, Iceland or Greenland.
Earlier this year, the British-born Indian Sikh even picked Greenland to carry out a 27-day warm-up expedition in challenging weather conditions.
'There is so much to prepare for an expedition like this and I'm really proud to be representing the Army,' said Harpreet Chandi at a launch event held in London, UK, on October 21.
'As I started to train for it, I learned more about it and it just shows the more you do, the more you realize you're capable of.
There are only a few female adventurers that have completed a solo, unsupported trek on this continent. It is time to add some more names, diversity and to make history. Captain Harpreet Chandi
Voir cette publication sur Instagram
Preet joined the Army in 2008 and has served for 13 years, including supporting the Covid-19 vaccination efforts in recent months.
She had never camped or hiked prior to joining, it was participation in Adventurous Training which sparked her passion and drive to complete this incredible feat.
Preet has already set her sights higher and plans to also complete a solo and unsupported full crossing of the continent from coast to coast.
Related Stories from around the North: 
Antarctica: U.K. delivers COVID-19 vaccine to British station in Antarctica, Eye on the Arctic
Greenland: Expedition discovers what they believe is world's northernmost island off Greenland, The Associated Press
UK: Britain's polar research ship RRS Sir David Attenborough leaves for first trip to Antarctica, Eye on the Arctic