Film explores ties between Inuit in Greenland and Canada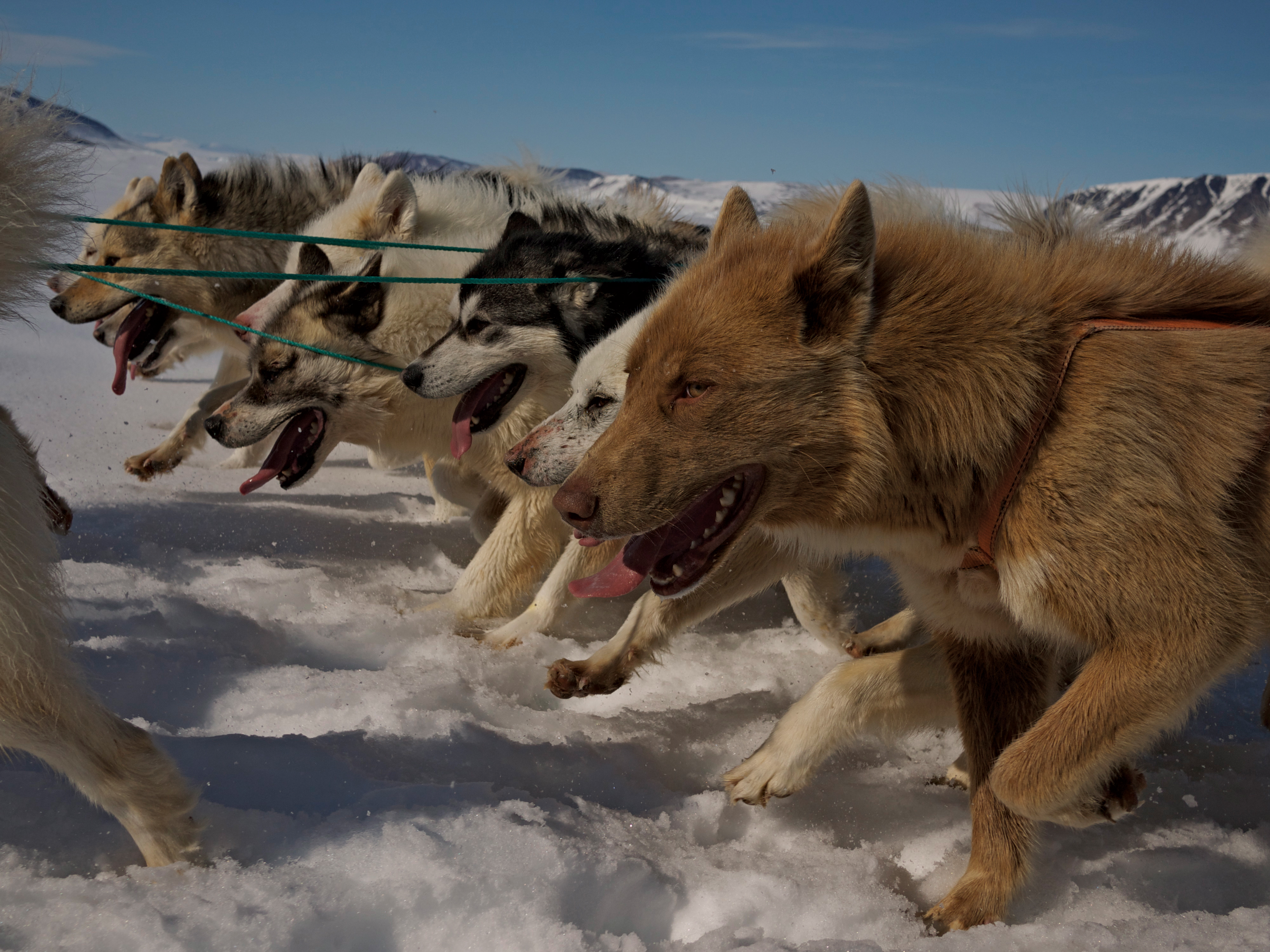 Much has been written about the rapid social and environmental change faced by Inuit living in the circumpolar world.
But Vanishing Point a recent Canadian documentary by directors and producers Julia Szucs and Stephen Smith, explores these issues from a unique perspective.
In the 1860s,an Inuk shaman convinced several dozen Inuit on Baffin Island, in what is now Canada's eastern Arctic territory of Nunavut, to follow him to northwestern Greenland.
The social and cultural legacy of this migration is still felt by Inuit in the region.
Navarana Sorensen, an Inuk elder from Greenland's northwest, is one of the shaman's decedents.
In Vanishing Point, she uses this story as a jumping off point to explore her roots and how life is being altered for Inuit in the rapidly changing North.
"Navarana is an incredible person, very strong, very connected to her community," said film co-director Julia Szucs.
"There's a growing appetite in the North for people to understand their history and to hear their own stories. We want to be able to support that."
The film was shot both in Greenland and on Baffin Island.
Film co-director Stephen Smith, says he hopes the film also exposes people living outside of the Arctic to the accelerating environmental and socials changes in the world's circumpolar regions.
"I think it's really, really important for the outside world to know that the activities of the outside world have a very big impact on the way of life in this part of the world," Smith said.
To find out more about the film, I reached Julia Szucs and Stephen Smith in the community of Qikiqtarjuaq, Nunavut earlier this week.
To listen to our conversation, click here