Children in Arviat, Nunavut eat fewer than 3 fruit per month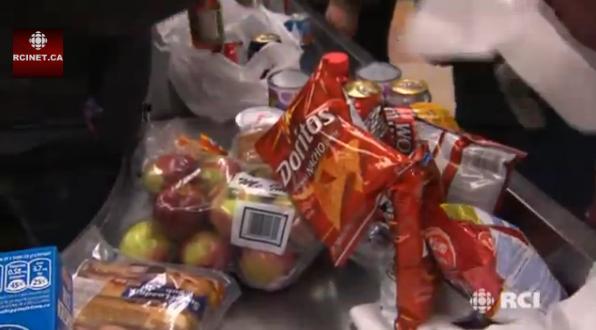 It seems children in the community of Arviat in Canada's eastern Arctic territory of Nunavut are eating junk food and little else.
Researcher Shirley Tagalik says a recent survey is shocking.
"We found some terrible things. You know, most of our students are eating caribou meat only once a week. They're eating fish only once a month. They're eating fruit on average 2.8 times a month. They're getting a vegetable only once a week," she said.
A federally-funded project called Atii Let's Do It has focused on six to twelve year olds in the community.
Tagalik says the results point to a generation on a collision-course with diabetes and other illnesses.
Corrina Tugak is with Atii's media team.
She says the project will try and inspire change. That includes asking young Inuit to come up with ideas to promote healthy eating.
"We're making posters and showing them healthy food. The team is making films, we're going to edit them later and put them on the co-op channel," she said, referring to local television.
The project team says the material will be shared with Inuit across Nunavut and with Nunavut's education department
Videos will also be posted on YouTube