Arctic region's economic output at $1 trillion and growing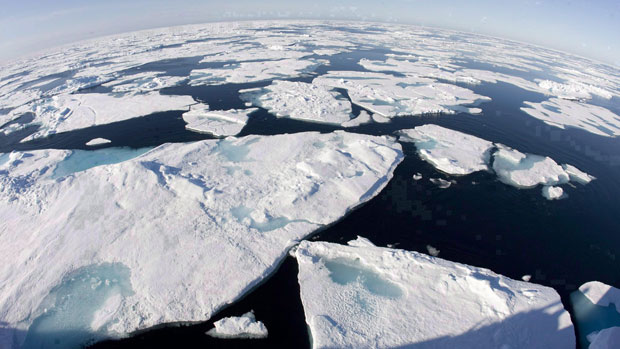 At the beginning of the Pacific Northwest Economic Region (PNWER) conference in Anchorage this week, a group of panelists pointed out the potential of Arctic development to bolster the economic presence of a region already worth about $1 trillion in gross domestic product — and the fact that the U.S. and Canada may already be falling behind when it comes to taking advantage of the Arctic's potential.
PNWER is made up of the U.S. states of Alaska, Washington, Oregon, Idaho and Montana and the Canadian regions of Alberta, British Columbia, Saskatchewan, the Northwest Territories and the Yukon. Each year, they hold a summit in one of these locations, and this year, the duty has fallen to Alaska. For the rest of the week, attendees from around Canada and the U.S. will discuss issues of importance to the region, including healthcare, water policy, border issues and resource development.
The Arctic mostly falls under that latter category, and although only Alaska, the Yukon and the Northwest Territories qualify as Arctic regions due to their far northern geography, representatives at a morning panel stressed the importance of the Arctic to the region as a whole, saying that its potential for oil and gas reserves and use as a worldwide shipping route will soon become too lucrative to pass up.
"The great melt is underway, and it is a phenomenon that is extraordinarily interesting," said John Higginbotham, an Arctic policy expert and fellow at Carleton University in Ottawa.
A self-professed "unabashed North American supporter" when it comes to Arctic policy, Higginbotham noted that extensive Arctic development is still a long way from coming to fruition, but it would benefit both the U.S. and Canada to turn their attentions farther north. He pointed to things like Russia's extensive icebreaker fleet, as well as unusual and innovative technologies being used to further access the Arctic — things like the oblique icebreaker, which moves sideways to clear a wider path through thin sea ice and is currently under construction at a shipyard in Finland.
Still, any Atlantic-Pacific circumpolar trip eventually has to go through the Bering Strait, that relatively narrow band of water separating Alaska from Russia, and the Coast Guard reports that the number of ships going through that strait has bloomed from 130 in 2009 to 250 in 2012.
Meanwhile, oil and gas reserves sit under Arctic waters, waiting to be developed. Shell made a bold effort to drill in the Chukchi and Beaufort seas above Alaska in 2012, though that effort ultimately proved unfruitful as a series of major missteps marred the company's $5 billion plan to tap into oil reserves beneath the frigid Arctic seas, and Shell cancelled its 2013 drilling season. ConocoPhillips, which also holds leases off Alaska's northern coast, has said it will put its own drilling plans on hold.
All the while, the panelists said, the U.S. falls further and further behind in the race for the Arctic.
Hugh Short, CEO of Platinum Advisors, an Alaska-based and Arctic-focused private equity firm, said that Alaska and other northern regions face a number of challenges to investment and development in the Arctic, including rigid local politics and cultures and a lack of coordination between agencies and even communities who might have shared interests. He pointed out that Alaska in particular has not been very good at developing a "value-added" economy. He pointed to PNWER participant Washington — whose economy used to be primarily based on resources like fishing and timber, but has since grown to include other major businesses like Microsoft, Boeing and online retailer Amazon — as an example of an economy that has moved beyond pure resource development.
Alaska, however, isn't yet there, and other remote, rural Arctic regions may suffer the same problem. The Northwest Territories in recent years have enjoyed a resource development boom in the form of diamond mines at the top of the world, lighting up a once-stagnant economy.
Still, with that resource development could come the infrastructure necessary to diversify the economy. Responding to a question from panel moderator — and Alaska Dispatch publisher — Alice Rogoff, Arctic Slope Regional Corp. director of resource development Teresa Imm said that infrastructure is likely to follow development, not necessarily the other way around.
Imm said that agencies and governments are just "splattering the map" right now with infrastructure ideas that could take advantage of the Arctic, but that infrastructure may not arrive until there's a viable reason for that infrastructure to exist in a rarely-traveled and remote part of the world.
As always, there were more questions than answers about where U.S. and Canadian policies are taking those countries in the Arctic, but policy experts, potential investors, and the region's residents remain, it seems, eternally hopeful that the Arctic will someday prove a worthwhile endeavor, provided the national governments can get on board.
Contact Ben Anderson at ben(at)alaskadispatch.com