Yukon, Canada group offers bear-proof latches for trash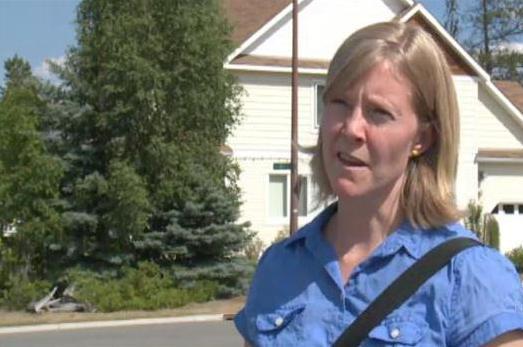 A non-profit society in Whitehorse, the capital city of Canada's northwestern Yukon territory, wants all of the city's residential garbage bins to be equipped with bear-proofing.
Nicole Tattam of WildWise Yukon is hoping to sign up 50 homeowners to participate in a pilot project to bear-proof garbage bins.
Last year, 41 bears were euthanized in the Yukon and 38 more had to be relocated from communities. Residential garbage is one of the main reasons bears come into people's yards.
"The people that get the locking devices on their cans get to keep them," Tattam said.
"We're going to hopefully follow up with a questionnaire late in the fall just to find out if they were easy enough to use, if they think that they will be able to still use them and we'll also ask if they had wildlife come into their yard as well."
Various types of bear-proof bins have been tested in the field. Tattam said several B.C. communities now make bear-proofing mandatory.
"For sure it works," she said. "The cans themselves with the locking devices have been tested on bears. Grizzly bears in sanctuaries have had time to play around with them and have not been able to get into the cans, so we do know they work."
Resident Jules Leblanc likes the idea of anything that will help keep bears away. "In the long run it should be beneficial," he said. "So as long as city crews have little difficulties in picking up our garbage, why not?"
Tattam is hoping that her pilot project will convince the city to install the latches on all its bins.