If the Arctic booms, will Alaska's workforce be ready?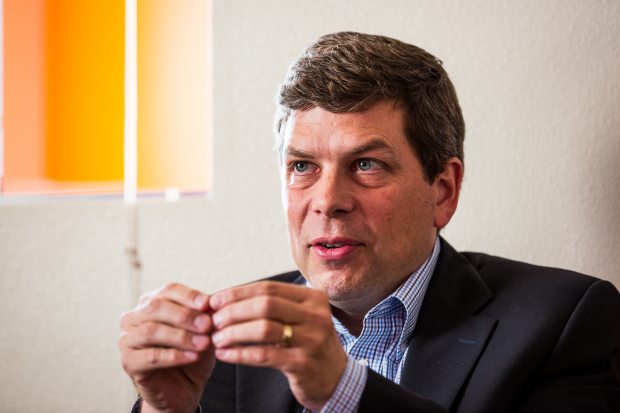 As some of the world's polar nations race to develop the melting Arctic, Alaska isn't doing enough to prepare for the coming jobs.
That was a take-home message from the first of several events offered in conjunction with Week of the Arctic, a weeklong discussion looking at the changing region and the "critical challenges and issues at stake," according to organizer Institute of the North.
One of those challenges is how to prepare for the new jobs that Arctic development will bring during the next 15 years, according to a panel discussion about workforce development that launched the week's events on Monday.
Sen. Mark Begich said efforts to drill in the U.S. Arctic offshore involving Royal Dutch Shell, ConocoPhillips and StatOil will require 5,000 people. But that's a small part of the changes the Arctic is seeing, which include increased shipping and tourism.
Those efforts and others will create hundreds of thousands of jobs, including:
• Carpentry and architecture for new Arctic housing and buildings;
• Food service providers for work camps;
• Scientists to conduct environmental studies.
"It's not a question of if the Arctic will be developed," said Begich. "It's a question of how we manage that development."
Key shortcomings in Alaska include a lack of education and training, especially in rural areas, said a panel of industry officials and educators. Some high school students at the top of their classes are woefully unprepared for college, with some unable to multiply, said Herb Schroeder, who created the Alaska Native Science and Engineering Program (ANSEP) at the University of Alaska Anchorage in 1995.
ANSEP is trying to change that by reaching into middle schools to start preparing students for college early, he said. The Mat-Su Borough School District has been one of the most involved districts. It found the money to send more than 50 children to ANSEP to learn basic math and science this spring.
Schroeder said he wants to see a dozen districts sending that many students to help improve student scores across the state.
"How many careers out there use students who can't multiply?" he asked.
Mariners will also need specialized training as regulations and technology changes to meet the unique conditions of the Arctic, said Fred Esposito, director of the Alaska Vocational and Technical Center (AVTEC) in Seward. Increasingly, ships use computer-based dynamic positioning systems to maintain their position via a set of thrusters. Mariners need to be trained to operate them.
Students need to prepare for such careers starting in high school, something AVTEC has done by sending staff into schools, he said. Also, the center recently trained 15 high school students in an online nautical skills course, an effort the center hopes to expand.
"We need to start investing now," he said.
Contact Alex DeMarban at alex(at)alaskadispatch.com