Record heat wave bakes Canada's North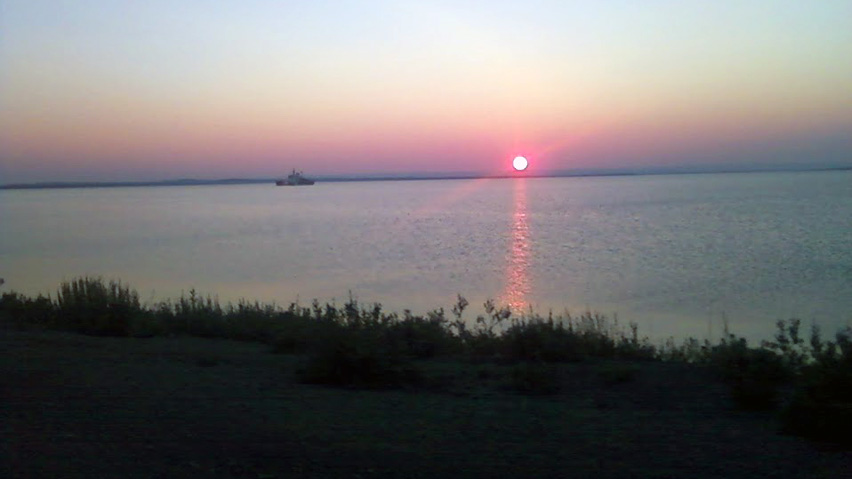 Historically high heat over the past week has led to broken temperature records in all three northern territories but residents aren't complaining.
Temperatures across Canada's three territories have been about ten degrees above normal this week.
In some communities, like Kugluktuk, Nunavut, it's been even more remarkable: yesterday, it set temperature records for the sixth consecutive day on Tuesday, hitting 29 degrees Celsius.
Typically, in Kugluktuk, it's about 13 degrees this time of year, according to Environment Canada. Local teacher Barbara Olson and her family found a unique way to deal with the scorching temperatures: they've been snorkeling — in the Arctic Ocean.
"Every day when the kids wake up, it's already pretty warm," she said. "They ask to go swimming every day … They ask to go swimming all day long. The heat's opened up a lot of things we've been able to do."
"Growing up here, I've never felt an August this warm, for this length of time."
In Whitehorse, water is also the preferred method for cooling off, as residents are flocking to Long Lake, just a short drive from downtown.
But some like the heat more than others. "I think it's great for two or three weeks," said Rosemary Nichol, who brought her grandchild with her to cool off. "After that, I'm looking for cool weather. But the kids love it all the time."
Increased fire risk
But a Northern heat wave doesn't just mean beach days for residents. Combining extreme temperatures with the dry climate of the Arctic creates ideal conditions for wildfires.
Last weekend, two new fires sparked in Yukon — one in Dawson, and the other near Whitehorse. Near the Northwest Territories' community of Fort Simpson, Sambaa Deh Falls Territorial Park has remained closed for over three weeks due to a nearby fire.
Sections of nearby highway have opened and closed numerous times because of wildfires. Even Alaska isn't immune: a number of forest fires burning near the highways have caused havoc for travelers into the U.S. state.
These conditions are very unusual for us at this time of year," said Maureen Clark, an officer with the Alaska Fire Service.
"Usually, by August we have rain, and that puts an end to our fire season." Weather officials have warned residents to be extremely cautious and to make sure they properly extinguish all fires.
In the Northwest Territories, fire bans have been imposed in numerous territorial parks, as well as the city of Yellowknife.
Rain, cooler air coming soon
Fire officials may not have to wait long for rain as cloudier skies are forecast across the North this week. In Yellowknife, rain is expected by Thursday; in Whitehorse, by Friday.
Yet, even with the end in sight, it's weeks like this that will keep Northerners like Whitehorse's Mike Toews going six months from now, when the territories return to their status as Canada's coldest region.
"Yukon, what can I say," he said. "Yesterday, we were tubing, water skiing on my friend's boat an hour out of town… it's that easy."
"Of course, I like it this hot."