New Arctic navy ship sails into Nunavut waters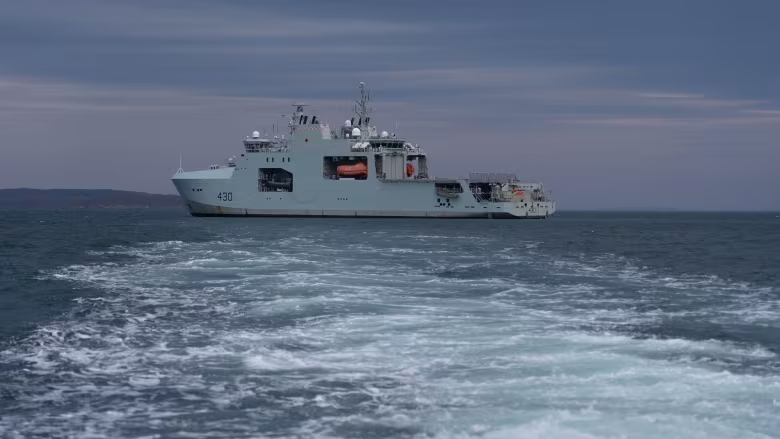 HMCS Harry Dewolf to patrol Canadian Arctic as part of Operation Nanook
A new Royal Canadian Navy ship sailed into Nunavut's waters last week.
The HMCS Harry Dewolf arrived in Iqaluit to complete its annual Arctic security exercise, Operation Nanook.
The exercise takes place every year across the Yukon, Northwest Territories, Nunavut and Labrador.
The Arctic offshore patrol vessel will travel throughout the Canadian Arctic in August and September. It will also patrol the Northwest Passage.
The 7,000-tonne ship is the size of a Canadian football field. It was built specifically to operate in the Arctic, working with national and international partners who have an interest in the region.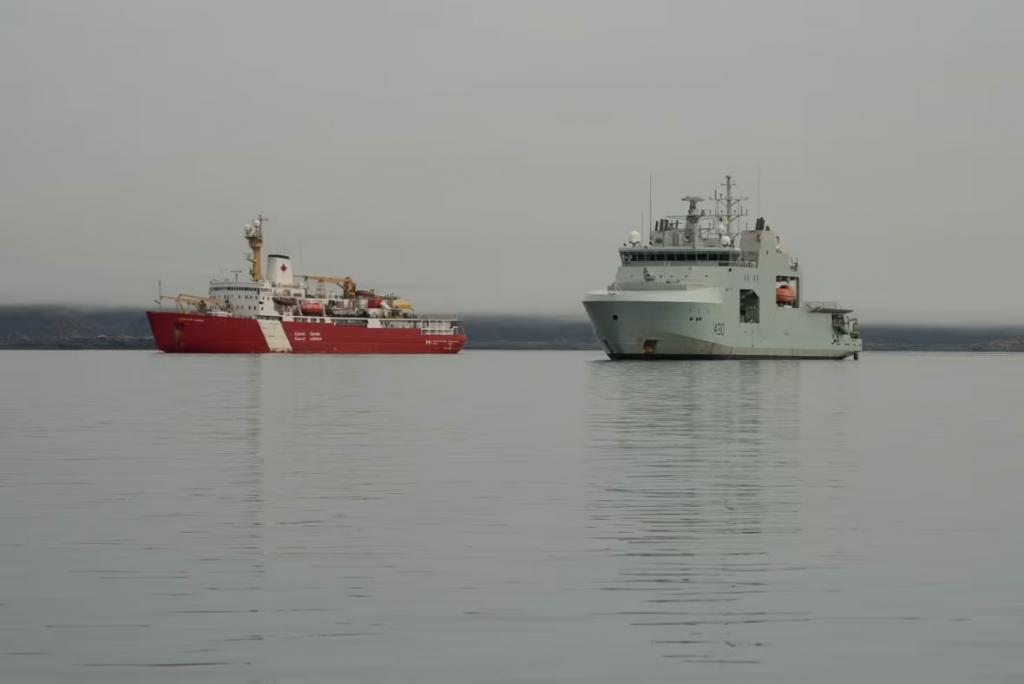 Cmdr. Guillaume Cote, the ship's captain, described the vessel's patrol as "a bit like a police officer traveling the streets.
"The fact that we are here, an armed patrol in the Arctic, shows that Canada is taking sovereignty seriously and that we are ready to respond to any situation," Cote said.
The Harry DeWolf was delivered to the Royal Canadian Navy in 2020, and was the first ship launched as part of the national shipbuilding strategy.
It also has the largest flight deck of any vessel in the entire Canadian navy and new, modern electronic capabilities — like sensors — to break through the ice.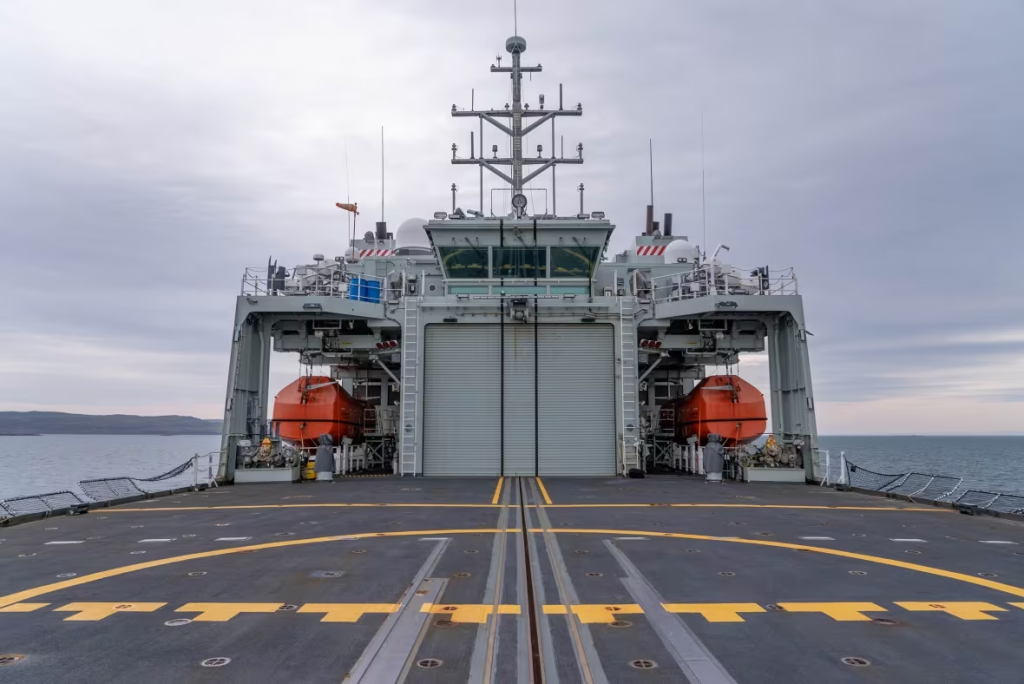 After Iqaluit, the Harry DeWolf will go to Nuuk, Greenland. It will then make its way to Resolute Bay and then head back to Halifax in October.
Guests were invited onto the ship over the weekend in Iqaluit, including politicians and members of the public.
Nunavut's Senator Dennis Patterson, who took a tour of the ship, said he welcomes the extra protection in the North.
"We have to realize that other nations are increasingly interested in the Arctic," he said.
"The threat from Russia invading Ukraine, and the military bases they have in their coast means that Canada has to step up."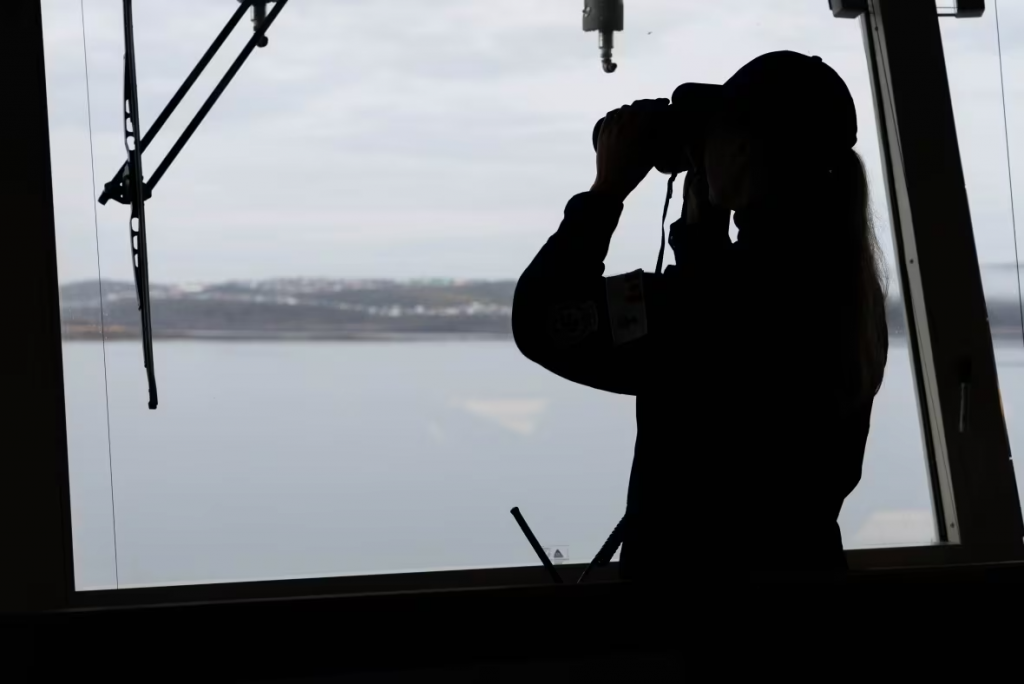 The Harry Dewolf is one of the six new ships being built specifically for the Arctic. It was designed to patrol Canada's far North and offshore waters in addition to having global capabilities
Nunavut's Economic Development and Transportation Minister David Akeeagok said any proactive measures are important.
"As Canadians, we have to be prepared. We don't want to take any part in any war, but we have to also be prepared," Akeeagok said.
The ship will work alongside the United States Navy, the United States Coast Guard, the Royal Danish Navy, the French Navy and the Canadian Coast Guard, among others.