Canada's Northwest Territories hosts mining conference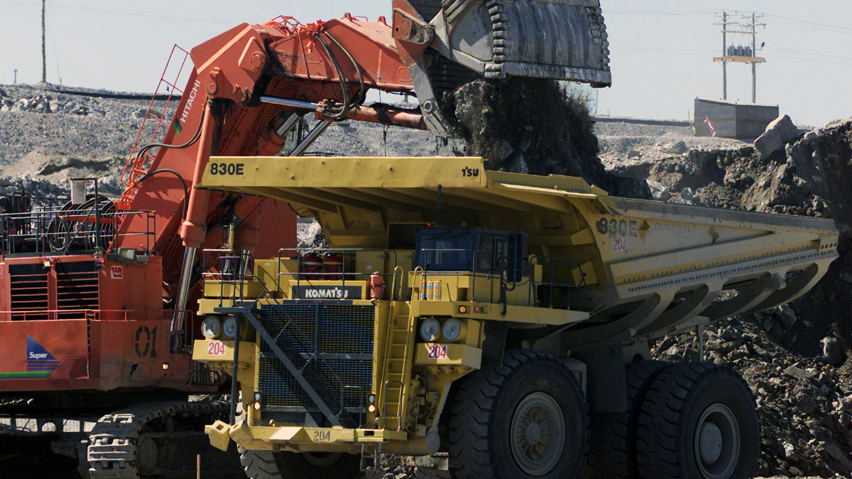 Mining companies are set to meet with government this week in Yellowknife, the capital of Canada's Northwest Territories (N.W.T.) Top of the agenda are concerns about regulatory delays and the expense of working in the North.
"If a well cost $5 million to drill in Alberta, currently that well could cost $30- to $50-million in the N.W.T." says Henry Sykes, president of MGM Energy Corp.
The Energy and Mines Ministers' Conference is an annual meeting of industry and government. Some of the concerns raised by industry include a relative lack of infrastructure and permit headaches North of 60.
Resource boom
Sykes says MGM Energy Corp is looking for Canada's next big oil play in the Mackenzie Valley. With no all weather roads, electricity and a short work season, finding and developing a resource deposit is difficult.
"There is no place in North America that I am aware of that is farther away from the main markets for energy, which means it will have the highest transportation costs," Sykes says.
The underlying geography of the North is going to be a factor in any resource project, but that's not to say all mines face the same issues.
In one sense, the diamond industry has it a bit easier because they don't need expensive pipelines to get their resources to market. But Mountain Province Diamonds CEO Patrick Evans says they still have to navigate the Northwest Territories' regulatory system.
The company is a partner in the proposed Gahcho Kue diamond mine near Kennady Lake, which was first discovered the two decades ago. "I'm visiting investors and shareholders in Europe this week, and some of them are completely astonished that we would invest in a business for 20 years with no revenue," he says.
Bureaucratic red tape is why Evans hopes streamlining the permitting process will be high on the Ministers' agenda at the meeting.