Historic transportation shift in Helsinki, Finland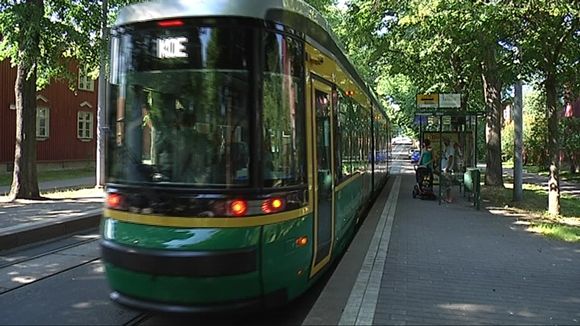 For the first time in 50 years, journeys by bus, train and tram grew more than those made in private cars. Men are more likely to have started to leave the car at home.
The change is historic, as journeys in the Helsinki region have been researched for half a century. Over that period, the share of journeys made by public transport has consistently fallen over that period.
The freshest figures from Helsinki Region Transport (HSL), however, show that 43 percent of journeys made in 2012 used public transport. that is up one percent from the 42 percent researchers found in 2008.
Commuter belt ditching cars
HSL says that the change occurred in every age group, but the strongest growth is among young adults. Only among the over-65s is car use growing faster than public transport journeys.
The suburban municipality of Espoo, west of Helsinki, has seen the biggest rise in commuting by public transport. By contrast leisure journeys have grown the most in Helsinki and Vantaa, while Espoo residents prefer to use their cars in their free time.
Although women still use public transport considerably more than men in the Helsinki region, use of public transport has grown among men in both Helsinki and the commuter belt. Among women the split is around 50-50, while a third of men prefer the bus, train or tram to using their own car.