Canada's N.W.T. seeks $600 million for roads, bridges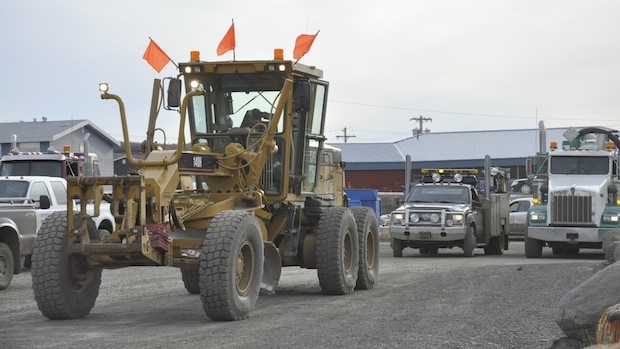 Canada's Northwest Territories wants to welcome heavy industry such as mining and oil and gas extraction.
But territorial Industry Minister Dave Ramsay says it won't happen without a hefty investment from Canadian taxpayers.
Ramsay says the N.W.T.'s requests for federal infrastructure spending add up to $600 million.
The territory wants the money to improve roads, airports, bridges and other infrastructure over the next decade.
This week in Yellowknife, the capital city of N.W.T.,  ministers in charge of mining in all three Northern territories met with industry representatives. Delegates called for improved roads and air transport.
Ramsay says the territory of about 40,000 people cannot invest in such huge projects alone. He says better infrastructure would benefit local residents and set the stage for industry.
"We want companies to come back and invest in exploration and development of our resources. We need that infrastructure in place to allow that to happen," he said.
One top priority for the N.W.T. is building a bridge across the Bear River to help support resource development in the Sahtu.
Bruce Sprague is a mining analyst with Ernst & Young. He says the N.W.T. could also look to industry for help.
"Historically it may well have been governments that solely funded the infrastructure buildout. But governments have been passing some of that cost through to the corporations," he said.
Two recent major infrastructure projects in the N.W.T. include the Deh Cho bridge to Yellowknife and the construction of a road to the Arctic community Tuktoyaktuk which is the first part of a larger Mackenzie highway project.
This week Natural Resouces Minister Joe Oliver urged the N.W.T. to work quickly to extract resources and sell them to overseas markets.
Henry Sykes, president of MGM Energy Corp, also said this week that a lack of infrastructure means a project in the N.W.T. can costs up to 10 times as much as a project in Alberta.