U.S. interior secretary to spend night in ANWR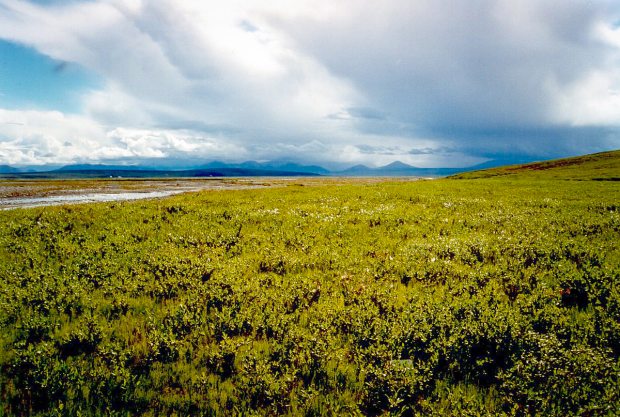 New Interior Secretary Sally Jewell is headed to Alaska to spend a night in the Arctic National Wildlife Refuge, the holy shrine of environmentalists concerned about global warming and a top prize for Alaskans hoping to increase the state's dwindling oil production.
The trip, Jewell's first to Alaska as secretary, will also include stops at other hotspots, including the National Petroleum Reserve-Alaska, according to an Interior press release. State officials and industry claim increasingly strict federal policies have slowed development in the giant reserve.
Through agencies ranging from the Bureau of Land Management to the U.S. Fish and Wildlife Service, the Interior Department cuts a wide swath in Alaska, where more than two-thirds of the state is federally owned.
The trip comes on the heels of increasing complaints of "federal overreach," complaints about federal heavy-handedness that often center on decisions that made by Interior's agencies.
Previous Interior Secretary Ken Salazar also traveled to Alaska before stepping down this spring, and oversaw critical decisions to allow offshore development in the U.S. Arctic Ocean to cautiously move forward.
Jewell plans to attend public meetings in the Alaska Peninsula communities of King Cove and Cold Bay this Friday, where the administration is weighing longtime requests for a road between the villages that would involve a land exchange involving the Izembek National Wildlife Refuge. Sen. Lisa Murkowski will be on that trip.
Over the weekend, Jewell travels with Sen. Mark Begich for meetings with local North Slope leaders, regarding "resource development and public lands management" related to the nearby offshore region and NPR-A.
During her visit to the top of Alaska, Jewell will also spend the night in ANWR. The nation's largest refuge and one of it's least visited, it's been the subject of recent efforts by the state to pursue oil exploration.
Contact Alex DeMarban at alex(at)alaskadispatch.com