'I am proud to be Iñupiat': Alaskans celebrate first official Indigenous Peoples Day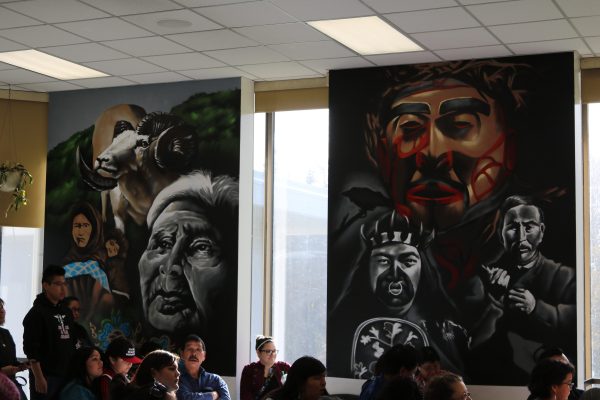 The second floor of the Atwood Center at Alaska Pacific University was packed shoulder to shoulder with dozens of Alaskans who gathered to celebrate the first official Indigenous Peoples Day in Alaska.
The celebration at APU featured an opening blessing, buffet lunch and music and dance performances. "BYOD," or "bring your own drum," was a commonly quoted term at the event.
In June of this year, Gov. Bill Walker signed legislation recognizing Indigenous Peoples Day in Alaska, replacing Columbus Day. Alaska is the second state in the nation to make the official change.
Elizabeth Rexford was a First Alaskans Institute Fellow who worked with Representative Dean Westlake of Kotzebue. Westlake was one of the representatives who sponsored the legislation that created Indigenous Peoples Day within the state. Rexford mirrored the excitement of the day's gathering.
"You know, it warms my heart to see everyone coming together and to be proud of our histories, our cultures, the diversity here in the state," Rexford said. "And today, a lot of people are wearing their atikluks, their kuspuks, their regalias, their native bling earrings and berets and things like that. And I think that every year it's only going to grow from here on out," Rexford said.
Indigenous Peoples Day will be celebrated each year in Alaska on the second Monday of October.
Related stories from around the North: