Hunting season underway in Finland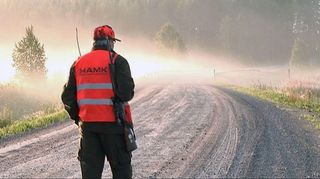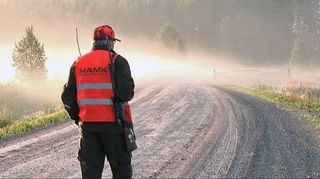 The first two weeks of open season on bear have brought 21 kills – and one suspected hunting crime.
At least 21 bears have been killed in Finland since hunting season began on August 20. According to the Finnish Wildlife Agency, three bears were shot on Tuesday: two males in Hyrynsalmi, Kainuu, and a female in Salla, Lapland. On Wednesday morning another female was killed in Lestijärvi, Central Ostrobothnia.
The latter was the seventh bagged so far in Finnish Lapland. The Ministry of Agriculture and Forestry has set a quota of 132 bears nationally for this year's hunting season.
Forty-four of these are earmarked for northern Finland's reindeer husbandry area. Thirty of the bear permits have been issued for the eastern district, which stretches from Utsjoki in the far north of Lapland to Suomussalmi, east of Oulu in the Kainuu region. Open season runs through the end of October.
Illegal hunting method probed
Hunters have not so far entirely followed the law, say officials in western Lapland.
The Lapland division of the Finnish Border Guard suspects that an aggravated hunting crime was carried out last Sunday in the town of Muonio, near the Swedish border.
Authorities believe that a bear was illegally attracted with an carcass or other food before being shot. Two locals have been questioned and then freed. The weapon used in the incident and the dead bear have been confiscated.
How much is a bear worth?
An aggravated hunting crime can bring a prison sentence of up to four years. Perpetrators can also be ordered to forfeit property and/or be banned from hunting.
Poachers can also be billed for the value of an illegally-killed animal. For instance, the value of an adult bear has been set at between 8,200 and 15,500 euros.
The Game and Fisheries Research Institute estimates that there are at least 920 bears in Finland. However figures are imprecise as animals move frequently over borders, especially the 1340-kilometre Russian frontier.