County in North Sweden votes to keep health services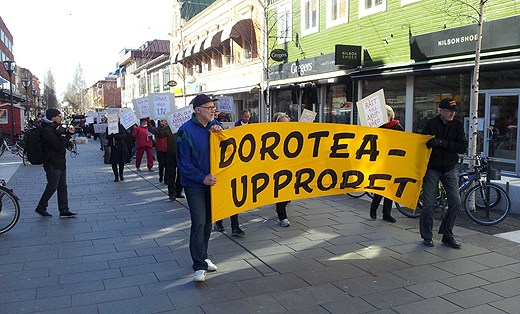 An overwhelming majority has voted in favour of keeping local health services open in two northern Swedish districts hit by depopulation.
But despite nearly 90 percent voting 'yes' in the local referendum the low turnout of 30 percent may lead to the vote being ignored by the county council.
"It was a low turnout but higher than expected and there was an unusually high number of blank votes," political scientist Camilla Sanström told Radio Norrbotten.
"That may be because people thought the question was unclear."
The vote was held after 25,000 signatures from the county were submitted to regional health authorities calling for a stop to the planned closure of a health clinic in Dorotea and the ending of ambulance services in Åsele, both towns with populations under 3,000.
Turnout varied across the county, with about three quarters of the population of Dorotea turning out to vote, while in the district capital Umeå turnout was less than 30 percent.
The ruling Social Democrat/Green majority in the county council said they would stand by the decision of voters if the turnout in the referendum was at least 50 percent.