BREAKING NEWS: 3 dead in helicopter crash in Canadian Arctic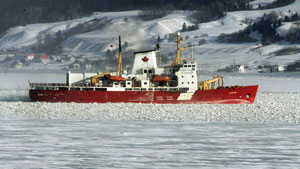 A helicopter operating with the Canadian Goast Guard research icebreaker Amundsen has crashed into the Arctic Ocean.
Three crew aboard the helicopter died, CBC News has learned.
There were no survivors.
The Amundsen recently departed Resolute to continue its research voyage. It was at sea when the crash occurred.