FEATURE INTERVIEW: Inuit community worried about muskox deaths in Canadian Arctic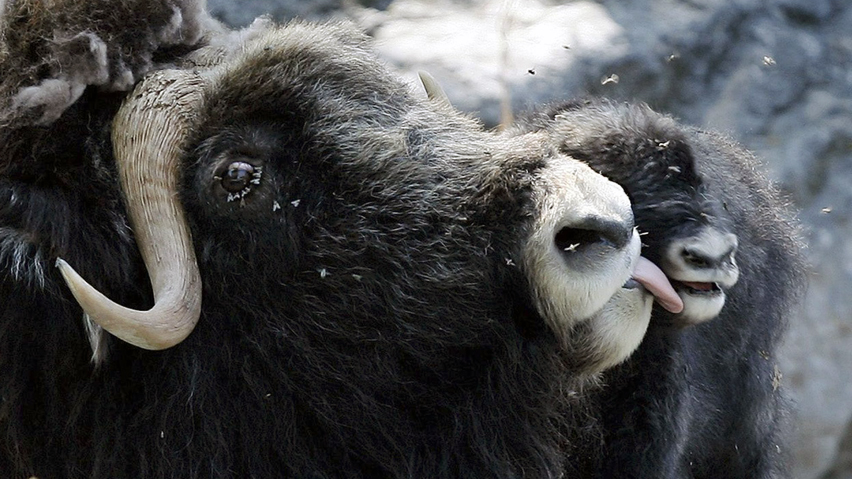 Several muskox were recently found dead on Banks Island in the Arctic region of Canada's Northwest Territories.
But some are worried that a bacterial disease that killed about 100 muskox last year may be responsible.
Government scientists have gathered samples and are waiting for the results.
The animal deaths are a particular concern for residents of Sachs Harbour, a predominantly Inuit community located in the southwest region of Banks Island.
With a population of primarily subsistence hunters, residents rely on muskox for food.
"To supplement our meat intake we enjoy eating muskox meat," said Joey Carpenter, a member of the Sachs Harbour Hunters and Trappers Committee. "Obviously people are concerned about the quality of the meat and the possibility of contracting some transferable sickness that's killing the muskox."
To find out more, I reached Joey Carpenter at his home in Sachs Harbour.
To listen to our conversation, click here

Related Links:
Disease outbreak in Banks Island muskox – CBC News, July 28, 2012
Muskox in the N.W.T., Government of Nunavut