Why are Alaska State Troopers mum about botched rescue?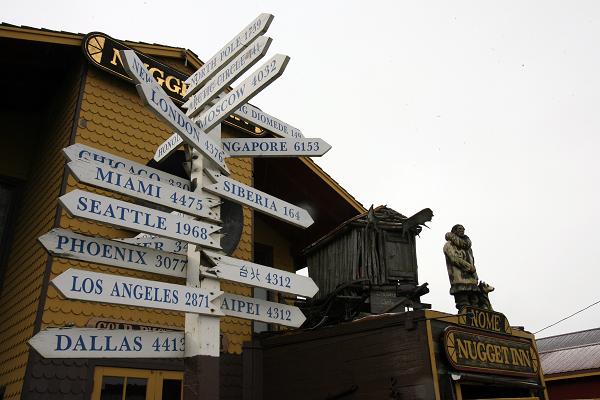 If not for the alertness of a Nome pilot, 81-year-old Carl Toshavik might have died on Safety Sound in Northwest Alaska last month due to a botched rescue on the part of Alaska State Troopers, who are refusing to say what went wrong.
In a front-page story headlined "Botched Rescue Raises Questions," the Nome Nugget is reporting "a string of misunderstandings and non-communication left the elderly Toshavik in the remote area … for days before help came, not by SAR or troopers, but courtesy of observant civilians."
SAR is the acronym for "search and rescue," a responsibility assigned troopers in the 49th state. The Nugget reported a SAR was to have been organized out of Nome after a passenger on a Bering Air charter flight over Safety Sound on Aug. 9 reported spotting Toshavik waving a white plastic bag, a clear sign of distress.
The sighting was relayed to both troopers and the Nome Volunteer Fire Department, which assists troopers with SAR operations in the Nome area. The fire department, per protocol, alerted troopers of the need for a rescue and waited to be assigned to help.
Nothing happened.
Stranded on Safety Sound
"I assumed that the Troopers took care of it," Paul Kosto, coordinator with the Nome Fire Department later told Nugget reporter Diana Haecker. But no one had taken care of anything. No one did a thing.
Toshavik remained stranded in the sound for three days until local pilot Stan Morgan happened to spot the old man sitting in his boat while flying over the areas. Morgan landed his plane and helped organize others in the area to rescue Toshavik. The pilot then flew Toshavik back to Nome.
Morgan "looked down and saw a man sitting in a boat," Nugget editor Nancy McGuire reported on Aug. 15. "He circled low, made several passes to determine if the man needed help. The man was bent forward and moved very slowly."
Toshavik later told some his rescuers that after the motor on his boat quit and it grounded on a sandbar, he had tried to go to shore to pick berries, but couldn't make it. He went back to his boat and sat thinking that he would die. He hallucinated that his wife, who died in April, was sitting next to him. But thanks to Morgan and a bunch of other locals who came to the old man's rescue, Toshavik did not die.
Haecker's subsequent efforts to find out exactly what happened have been thwarted by state officials. Haecker reported in the newspaper that troopers gave her the run-around. She said in a phone conversation on Thursday that troopers have now simply stopped communicating with her.
Troopers in Nome have been told not to talk to her, referring all questions to spokeswoman Megan Peters at trooper headquarters in Anchorage. This has become something of the norm in the state.
Search and rescue budget
Haecker reported that Peters side-stepped questions about the botched rescue by claiming that whatever went wrong was a personnel issue, and state statutes "prohibit us from answering any question about an employee's work history and performance."
That response, Haecker said, appears to be an attempt to blame what happened on an individual trooper. Haecker said it is unclear whether troopers have written protocols covering how to handle SAR operations in the Nome area or whether those protocols were followed because the troopers won't talk.
Haecker also reported that Peters claimed "search and rescues are dealt with based upon the merits of each individual. We don't have a specific (SAR) budget and do not take that into consideration when making decisions to send resources."
Troopers, in fact, have had a specific budget for SAR for a long time. As Haecker reported in her story, the state budget for the fiscal year allocated $577,900 to the Department of Public Safety for "search and rescue." Troopers are the entity within public safety charged with carrying out those operations.
Contact Craig Medred at craig(at)alaskadispatch.com