Finnish State Railways to lose monopoly rights on Russian freight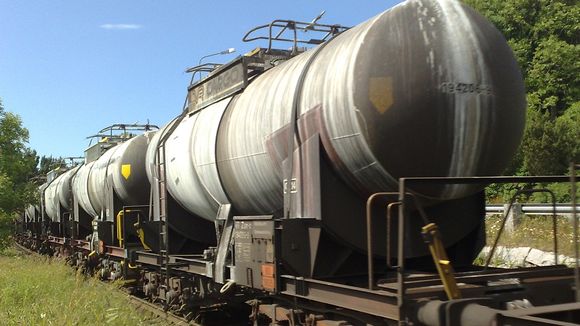 The Finnish State Railways VR is to lose its right to carry transit freight traffic to and from the Russian border, if a new proposal from the Transport Ministry goes through.
The move would affect around a third of VR's income from freight transport.
Heavy-goods transport in Finland is technically open to competition, unlike passenger transport, but new entrants have found it difficult to gain a foothold in the market. One important obstacle has been the monopoly VR retains in import, export and transit freight, but Yle has learned that this will change when President Sauli Niinistö signs a new contract on connecting traffic during his visit to Russia at the end of September.
That deal is subject to parliamentary approval, but once passed it will end the switching of locomotives at the Russian border. At present Russian freight trains have to be pulled by Finnish engines once they cross the border.
The change could be costly for VR, which derives a third of its freight income from such traffic at present. Private train companies, on the other hand, welcome the prospect of increased access to the rail freight business.
"Flaw in regulation"
"The opening of Russian connecting traffic to competition is good, and welcome," said Kimmo Rahkamo of Proxion Train. "This kind of protected monopoly right has been a flaw in Finland's otherwise fine railway regulation."
Rahkamo's company has been trying to enter the rail business for a while now, but a lack of rolling stock has hindered its advancement.
"We are really hopeful that an equipment solution can be found, but when and who with are still open questions," said Rahkamo.
The Transport Ministry estimates that Russian freight could open to competition as early as 2015, and VR says it is ready for the challenge and will implement new efficiency measures.
"Efficiency means that new technology and radio systems are being developed, we are lengthening trains, minimising decoupling and coupling work, or looking for every possible operational measure that could improve efficiency," said the head of VR's Russian transport division, Päivi Minkkinen.