Blog: What sidelined Shell's offshore Alaska plans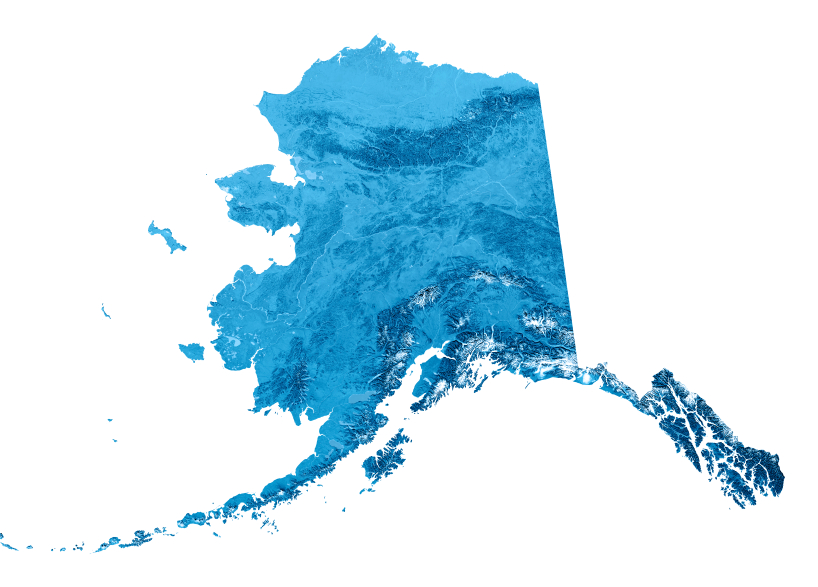 Fresh assertions that the Obama administration smothered Shell's Arctic dreams followed the news that Statoil gave up on its leases, the second company to abandon plans to look for oil in the Chukchi Sea.
Citing market conditions and noting the leases "are no longer considered competitive within Statoil's global portfolio," the Norwegian company announced its withdrawal plans Nov. 17. The company had long taken a cautious approach in the region, using Shell as a bellwether. Earlier this year it had scaled back its plans to drill in the Barents Sea because of low oil prices.
The Alaska congressional delegation and other regular critics of the Obama administration have downplayed the economic factors, presenting both the Shell and Statoil actions as a product of excessive regulation.
"Low oil prices may have contributed to Statoil's decision, but the real project killer was this administration's refusal to grant lease extensions; its imposition of a complicated, drawn-out, and ever-changing regulatory process; and its cancelation of future lease sales that have stifled energy production in Alaska. These actions threaten to undermine Alaska's economy, our security, and our environment," Sen. Lisa Murkowski said on Nov. 17.
Regulatory uncertainty
Sen. Dan Sullivan said Alaskans couldn't have imagined years ago "that it would be our own federal government that would kill, through overburdensome regulations and uncertainty, the great promise of energy development" on the outer continental shelf.
During a Senate hearing, Murkowski repeated her claims and said to a "large degree," the regulatory system deserves the blame for the pullback.
It is true the Obama administration has increased its opposition to Arctic drilling now that it does not have to take the opinions or the vote of former Democratic Sen. Mark Begich into account. But there is no doubt low oil prices and Shell's expensive failure to find oil are project killers.
If there is regulatory uncertainty, there is also economic uncertainty, brought on by court challenges, industry missteps and the crash in oil prices.
Economic challenges
Court rulings that overturned government permits led to the loss of five drilling seasons for Shell. The company lost more time because of the 2012 grounding of the Kulluk, a Gulf of Alaska accident caused by poor planning that led to a natural demand for tighter rules. The company spent about $7 billion over a decade before giving up.
Over the past year, companies throughout the industry have been cutting costs wherever possible to deal with the decline in oil prices. The CEO of Shell told investors in late October that in the end, the decision in Alaska was not a close call.
"The only good news about Alaska is that it was a very conclusive result," Shell CEO Ben van Beurden said. "So, at least, we knew immediately what to do as a result of it. But, of course, it's a very expensive dry hole."
The company could have rationalized high drilling expenses and the "unbelievably complex regulatory environment that we were looking at," he said, but only with high prices and a big discovery.
"You would, of course, only do that if there was a significant amount of barrels to be potentially discovered. But, as it turned out, this one went bad on us," he said.
Had large quantifies of oil been discovered with the Burger J well, and had oil prices not dropped by 50 percent over the past year, Shell would not have given up on its Arctic prospects.
Arguments against Arctic drilling building
Its dry hole occurred at a time when the legal and political arguments against Arctic exploration are building on the national and international stage, because of the connection between fossil fuels and climate change and increased opposition by environmental groups worldwide.
Shell faced court challenges and years of delay on its project, reflecting the one certainty that is clear — any Arctic drilling campaign is going to spark controversy.
The company asked the Department of Interior for an extension on its leases for five years. It said the limited drilling window, the shortage of drilling rigs, court challenges, administrative delays and uncertain regulations caused it to lose six drilling seasons. The department said the company didn't make the case for an extension. Statoil made similar arguments with the same results.
Van Beurden said the U.S. waters off Alaska are "probably the most regulated and high-profile exploration province in the world" and unpredictable regulations made it too difficult for Shell to continue.
"And we are of the view that the U.S. government should simplify and modernize the permit processes there, if there is any ambition to develop oil and gas in the offshore of Alaska," he said.
Some of the uncertainty is due to the need for safeguards to deal with ice in remote conditions. And some grew out of the 2010 Deepwater Horizon oil spill, which occurred in a region with warm weather close to well-developed infrastructure. That disaster created delay. It exposed weaknesses in the regulatory and response systems and triggered debates that spilled over to the review of plans for the Arctic.
The blame game
After Shell gave up on its drilling venture, the Interior Department canceled two lease sales it had on the schedule in 2016-17, citing "current market conditions and low industry interest."
While Murkowski continues to allege the regulatory regime prevents "commercially viable exploration programs," a report released Monday reflects the reality of a more complex blame game.
An investigation by the Inspector General of the Interior Department quotes current and former government officials who allege the department acted in haste on an environmental review connected to the drilling plan in hopes of avoiding political attacks from Murkowski and others if the company stopped work.
Tommy Beaudreau, chief of staff at Interior, said he had worried Shell would have internal reasons for not going forward, including huge costs and its sour experience in 2012.
"Beaudreau said that it would not be unexpected for industry's failures to be characterized by industry and Congress as a regulatory failure," the report said.
Related stories from around the North:
Canada: Energy challenges in Canada's North, Eye on the Arctic
Finland: Experts question Finland's energy decisions, data, Yle News
Norway: Japan wants wind power from Arctic Norway, Barents Observer
Russia: No alternative to Arctic oil says Russia environment minister, Barents Observer
Sweden:  Will Sweden be able to produce enough energy in the future?, Radio Sweden
United States:  Drilling in Arctic Alaska oil reserve approved, Alaska Dispatch News