Canada: Team talks with First Nations community about decommissioned mine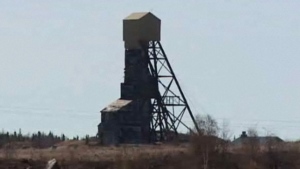 The Giant Mine remediation team met with people in the First Nations community of  N'dilo in Canada's Northwest Territories on Wednesday.
They discussed plans to manage flooding risks from Baker Creek and trying to stabilize the underground tunnels in the decommissioned gold mine.
The comprehensive plans hope to avoid having the toxic arsenic inside the mine's old chambers from getting into Back Bay, and also avoid having sinkholes form on the surface as the crumbling tunnels underground start to give way.
The plan is to fill in empty mine chambers with a mix of tailings, cement and water, and that work is set to begin this fall.
But locals say they're frustrated that the government agency tasked with managing the clean-up makes decisions without their input.
"It's always an emergency," Yellowknives Dene First Nations band councillor Cecilia Beaulieu said at the meeting. "And when emergencies happen there's no room to talk to us, to negotiate with us."
"It seems like we're always being told that there is an emergency — the meeting is always 'this is happening, we have to do this, we have to do that'," Beaulieu says.
The mine, which has sat idle since 2004, produced more than 200,000 kilograms of gold during its more than 50 years in operation.