Northern Canada: new funds to help fight opioid addiction in Northwest Territories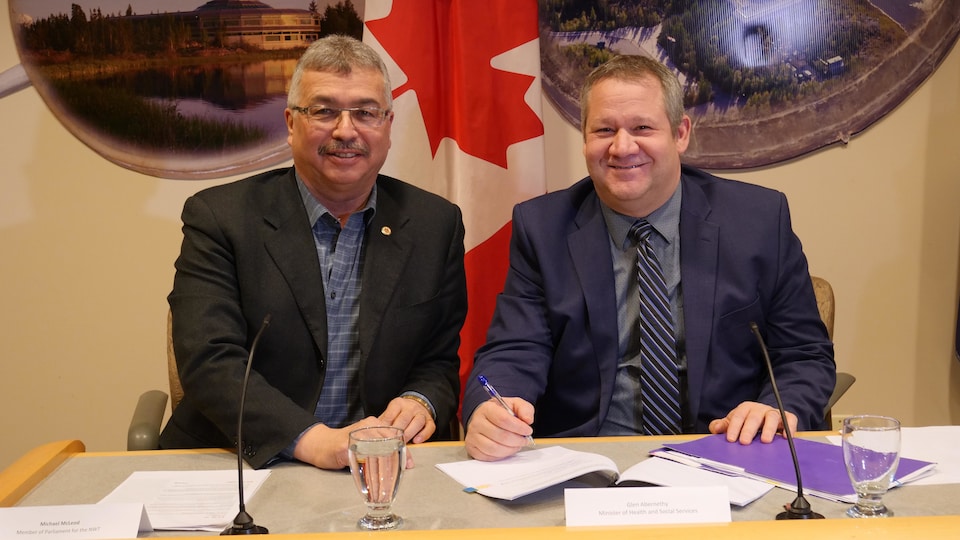 The federal and Northwest Territories (N.W.T.) governments are teaming up to make it easier for people to access opioid addictions treatment.
N.W.T. MP Michael McLeod and territorial health minister Glen Abernethy made the announcement Tuesday afternoon.
The federal government is spending $500,000 out of its Emergency Treatment Fund and the territorial government is pitching in just over $260,000.
The money will boost several initiatives, including the territory's opioid maintenance therapy program, according to Jennifer Harris, an N.W.T. doctor who works in addictions. The program helps people who are addicted to substances such as fentanyl, morphine, oxycodone or codeine.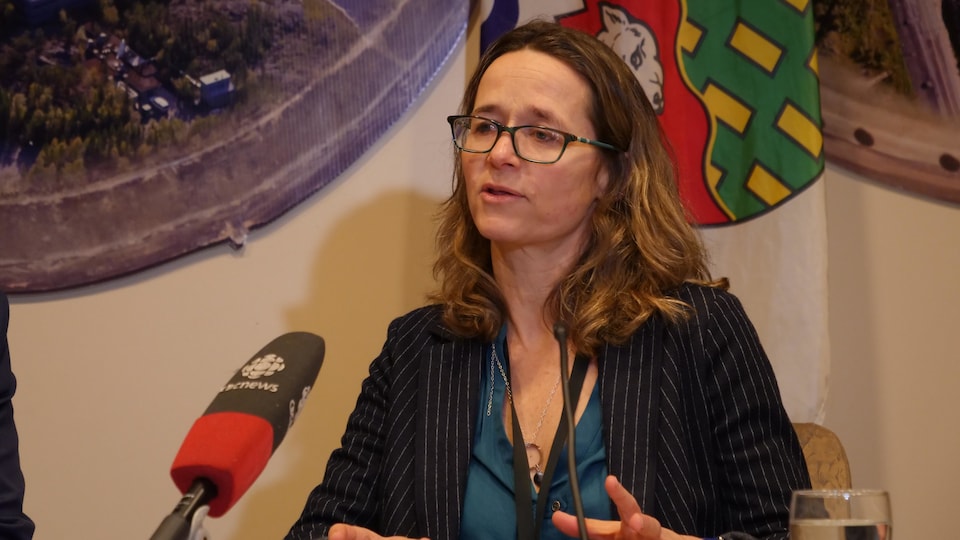 Right now, it's mainly offered through Yellowknife's Primary Care Centre, but the federal funding will expand the program outside the territory's capital city, said Harris.
Abernethy said expanding this program to the communities will be a good thing.
"Even one death, or one hospitalization in communities related to opioid misuse is, frankly, too many," he said.
The money will go to other initiatives, including:
Opioid agonist therapy, used to prevent withdrawal from opioids
Training for health practitioners to deal with opioid use disorder
Money to identify strengths and gaps in resources outside Yellowknife
Additional health-care staff in the territory
The Emergency Treatment Fund is $150 million earmarked in the 2018 federal budget to fight the opioid crisis through cost-sharing initiatives with provinces and territories.
McLeod said while the money is a good start, he's not "completely certain that this is going to solve the [opioid] issue."
"We'll probably be looking at what do we for next steps," he said.
No plans for addictions treatment centre: minister
While some people are advocating for a territory-based alcohol and drugs rehabilitation centre, the government says building one isn't in its plans.
"A treatment centre isn't the solution for some people," said Abernethy Tuesday.
Abernethy said on average, there are about 12 to 14 people ready for a facility-based treatment down south. In the 2016-17 fiscal year, 172 people were sent to southern facilities, costing the government $2.2 million.
But he said there are "way more" people that have taken part in other options for treatment like on-the-land programs.
"I hear you saying that there's a demand for a treatment centre, but treatment centres didn't meet the needs of our residents previously," said Abernethy.
"We'd rather invest in the people and the programming, than in a building."
With files from Priscilla Hwang
Related stories from around the North:
Canada: No opioid crisis in Canada's eastern Arctic, CBC News
Finland: Finland's alcohol consumption declines by 15%, Yle News
United States: Alaska's drug problem worsening as police resources strained, Alaska Public Media