No basis for Greenpeace piracy charges says Finland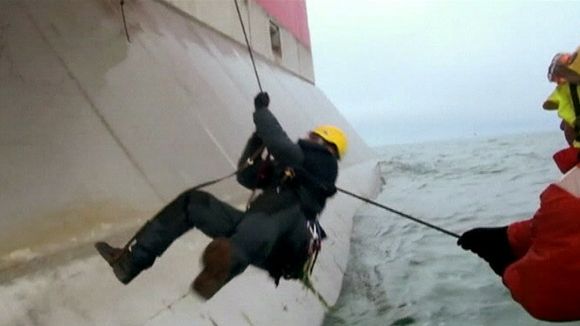 Finland's Minister for Foreign Affairs, Erkki Tuomioja, has said that Finland will continue to offer support to the Finnish activist currently being held on remand in Murmansk after an attempt to board a drilling platform in the Arctic.
A Murmansk court on Sunday remanded Sini Saarela in custody for two months while prosecutors look to build a case. Foreign Minister Tuomioja says that Finland will offer the usual consular support available to Finnish citizens facing court proceedings abroad.
"We ensure that she is treated appropriately and that she gets the help she needs," said Tuomioja, who said that the case was highly significant in international politics for the future of the Arctic.
"Of course there is a lot of interest in this case," said Tuomioja. "Citizens of many countries are involved, and we have been in touch with those countries."
No grounds for piracy charges
Tuomioja sees no legal justification for piracy charges, and he thinks it is unlikely that the activists will be convicted of that crime.
"The legal grounds for a piracy charge do not apply here," said the foreign minister. "It is very difficult to imagine that foundations for such a conviction will be found. That was clear from President Putin's statements."
Last week Putin had said that the activists were 'clearly not' pirates, but that they may face other charges as they had broken international law.
Finland's consul in Murmansk, Martti Ruokokoski, says that Saarela is in good spirits despite her imprisonment. He has met Saarela twice since she was arrested, and says that like most Greenpeace activists she was prepared to be detained by the authorities.
"There's a certain expectation when you go on this kind of trip, it is not a holiday," said Ruokokoski. "It could be that when you join up with Greenpeace, then the risks are well-known."