Finland: Talvivaara funds running low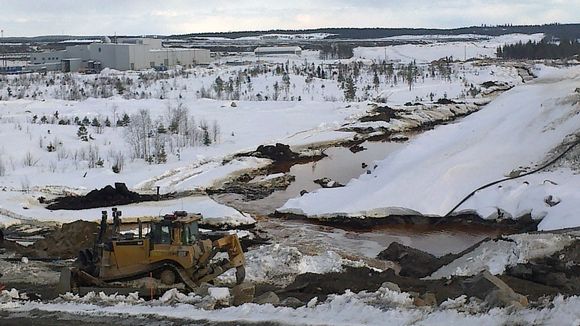 The troubled nickel mining company Talvivaara says it needs additional financing. However chief executive says the money shortage will not result in new job cuts.
In an update issued Thursday Talvivaara announced that its cash position had weakened more than anticipated, forcing the company to start looking at different financing options.
According to chief executive Pekka Perä no additional retrenchments are planned following the 70 jobs axed last summer and the hundreds placed on fixed term contracts. The job shedding was part of a 100-million-euro savings drive, and followed a share issue earlier in the spring designed to raise additional equity capital.
"Of course the financial situation is challenging, but it's not hopeless," Perä said. He said the company expected the complication.
The cash position has weakened more than expected due to falling nickel prices and excess water at the mine in eastern Finland, according to the company's stock exchange release.
"Of course there are many financing options," Perä said, adding that they could not be publicly disclosed.
In spite of lower-than-usual nickel and zinc production in the first nine months of the year, the mining company believes that output will pick up towards the end of the year.
The beleaguered company was forced to suspend production late last year, following damaging leaks in its gypsum pond waste reservoirs.
READ ALSO:
Talvivaara to lay off more than 160  , Yle News
Talvivaara mine stains river orange , Yle News
Talvivaara resumes ore production, Yle News