Two killed by tar spill at plant in North Sweden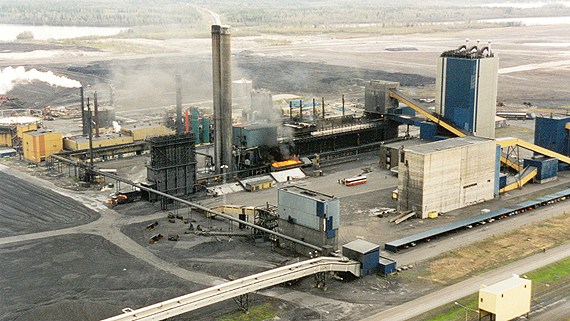 Two people were found dead on Thursday afternoon, after an industrial accident at a coke-oven plant in Luleå, a city in north Sweden.
They had been missing for about two hours. The accident has prompted renewed calls for better safety training involving subcontactors.
Plant owner SSAB called it a tragic accident. "It is with great sadness that we report that the accident occurred in our area and it's very tragic that something like this can ever happen. Our thoughts are with the families, friends and colleagues," says SSAB's communications director Maria Långberg. However, the metal workers union, IF Metall, is critical.
IF Metall Federal Chairman Anders Ferbe tells news agency TT, "It is completely unacceptable that we have such a poor working environment for people to die on the job."
Legally, the employer has the responsibility for the work, and in this case, the subcontractor, but Anders Ferbe considers that even SSAB has a big responsibility.
"They have both a moral and an ethical responsibility to ensure that those who come in to the SSAB plants, get an adequate safety training.
"You become so f*****g sad. These are people who have gone to work and then not come home," says Anders Ferbe.
Tar leak from tank
The men, both in their 60s, were contractors working on the maintenance of a cistern filled with tar. According to rescue internal command Patrik Bylin, the tar leaked from a tank.
"Tar is a by-product of coke production, so it is hot, about 40 degrees. We do not know exactly how large amounts involved but we are talking about hundreds of cubic meters," said Patrik Bylin to Sveriges Radio News.
The accident is being investigated by the Norrbotten police and the authority in charge of overseeing environmental conditions at Swedish workplaces. Newspaper NSD speculates that the two men were buried in hot tar.
In November 2011, a 23-year-old man died from his injuries after an accident in Nordkalk premises at SSAB in the Luleå area . Six were injured, one of them a then 19 -year-old man who suffered severe burns. Both the 23-year-old and 19-year-old were employed by subcontractors.
"You become distressed. Two years later, we again have an accident with another subcontractor," says Anders Ferbe to TT.
" SSAB must carefully review the shortcomings which have been made in preventive work environment for entrepreneurs , and the need to consider the arrangement of outsourcing a number of jobs to subcontractors. People cannot suffer in this way," he says.