Russia grabs China oil and gas export deals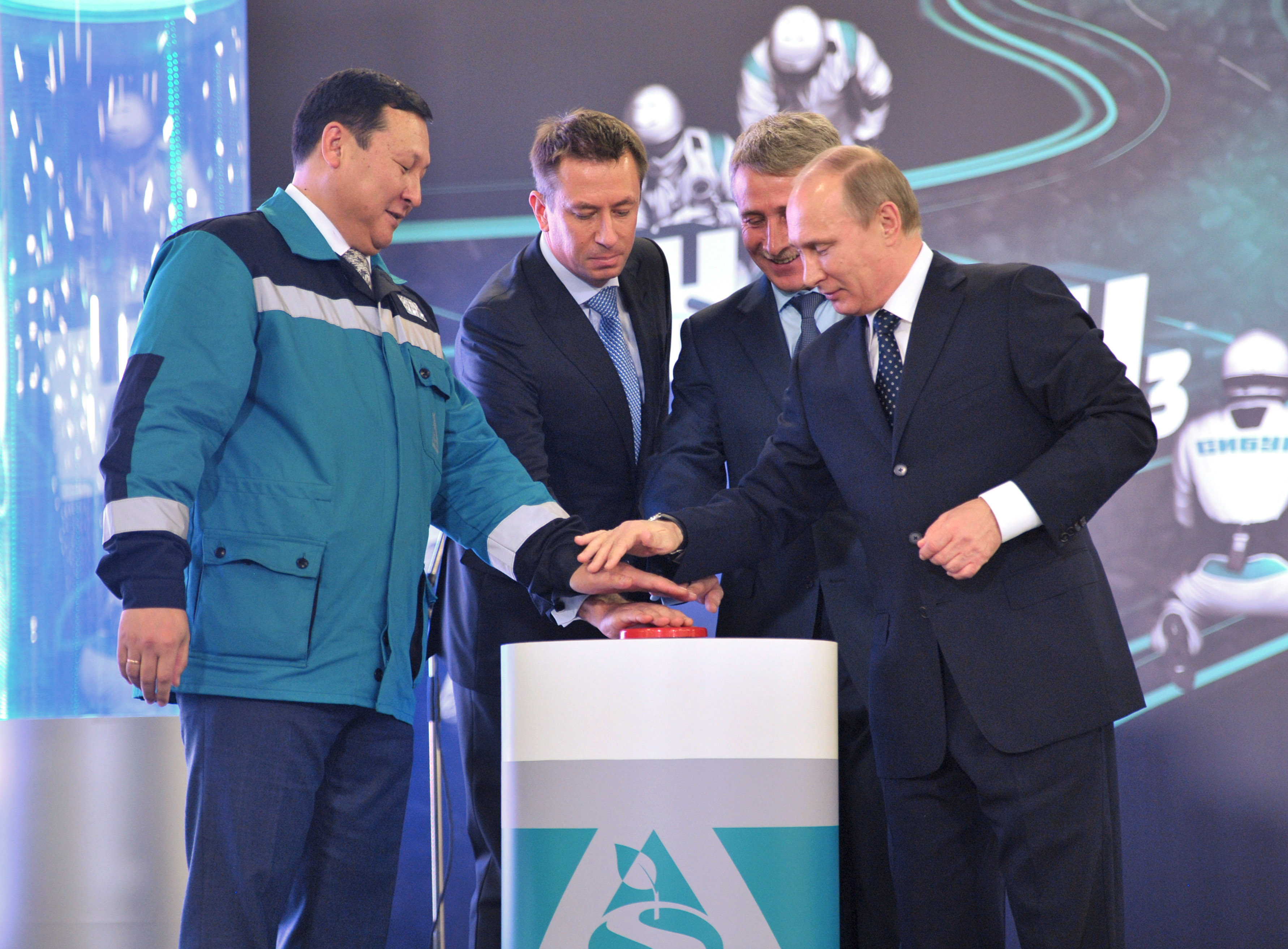 Russian energy companies signed a slew of deals with China on Tuesday, seeking to lock in sales to fund costly production and pipeline projects that will direct exports away from Europe to Asia.
The agreements, announced during a visit by Prime Minister Dmitry Medvedev to Beijing, brought Igor Sechin, CEO of state oil major Rosneft, closer to his goal of exporting more than 1 million barrels per day of oil to China.
Gas independent Novatek secured a long-term contract to supply liquefied natural gas, ahead of the lifting of state-controlled Gazprom's export monopoly on LNG exports expected next year.
Gazprom, the world's largest gas company, made modest progress towards supplying pipeline gas to China but – after years of talks – will fail to seal a deal before its Russian rivals can compete for exports.
Medvedev hailed Rosneft's outline agreement to pump 200,000 barrels per day of crude oil over 10 years to China's Sinopec Group, in a pre-paid deal valued at $85 billion.
"That is a large sum of money for any country – even China," the prime minister said. "It testifies to the fact that we have reached a higher and completely new level of cooperation."
Speaking after the deals were signed, Chinese Premier Li Keqiang said: "Commercial cooperation is … extremely important and must not be put off."
The pivot to Asia by the world's largest energy-producing nation has been hastened by Europe's economic slump, while the shale energy revolution threatens to close off the export route to North America.
"It has become very important for Russia to expedite entering the Asia-Pacific, especially the Chinese market," said Feng Yujun, head of Russian studies at the China Institute of Contemporary International Relations.
"It risks losing more opportunities if it keeps dragging its feet."
FIRST SELL, THEN PRODUCE
Analysts said the Rosneft-Sinopec deal, under which supplies are expected to flow from 2014, will increase the pressure on Sechin to develop new fields in Eastern Siberia to increase pipeline exports to China from the current 300,000 bpd.
Already in June, Rosneft struck deals to treble long-term supplies to China to 922,000 bpd, raising questions over whether it has the reserves and capital on hand to deliver.
A separate deal announced in Beijing said that Rosneft and China National Petroleum Corp – the main importer of its oil – had agreed on supplies to a planned oil refining joint venture in Tianjin.
"Sechin's logic is very simple – he wants first of all to capture the consumer for the long term," said Vitaly Kryukov, an energy analyst at IFD Kapital in Moscow. "Then he has to figure out how much oil he needs and where to find it."
Since taking on heavy debts to buy Anglo-Russian oil venture TNK-BP in March for $55 billion, Rosneft has shown greater willingness to allow China to own barrels in the ground instead of securing future supplies against loans.
Rosneft last week signed a deal with CNPC to create an exploration and production venture handily sited to feed in to Russia's main eastern export artery, the Eastern Siberia-Pacific Ocean (ESPO) pipeline.
Sechin has also buried the hatchet with Nikolai Tokarev, head of oil pipeline monopoly Transneft, with the  two agreeing to expand the capacity of a pipeline spur from the ESPO line that runs to China.
The ESPO trunk line runs to the Pacific port of Kozmino and is expected to handle around 400,000 bpd of oil this year, rising to 600,000 bpd next year. Some of that oil goes to China.
"China is likely to overtake the United States (as an oil importer), and Russia has to stake its claim in China," said Andrey Polishchuk, analyst at Raiffeisenbank in Moscow, saying some oil flows to Europe would be redirected eastward.
Energy analysts Woodmac expect Chinese oil imports to overtake those of the United States in 2017, rising to 9.2 million bpd by 2020 from 2.5 million bpd as recently as 2005.
GAS MATTERS
Novatek, Russia's largest gas independent, agreed to supply 3 million tonnes per year of LNG to CNPC, one of the partners in its $20 billion project on the Arctic Yamal peninsula.
The deal covers a period of 15 years, with pricing linked to the so-called Japanese crude cocktail – a benchmark based on oil prices.
Yamal LNG, being developed by Novatek, Total and CNPC, is scheduled to start producing LNG in 2016 and supply 16.5 million tonnes per year of the tanker-shipped fuel by 2018.
Gazprom said, meanwhile, that it had reached an agreement on a price formula to supply 38 billion cubic metres per year of gas by pipeline to China. Yet final price terms were not agreed, meaning talks are likely to run into 2014.
Gazprom already supplies LNG to Asia from its Sakhalin-2 terminal on the Russian Pacific island of Sakhalin. Yet its proposed Vladivostok LNG export facility lags Novatek's Yamal LNG project and a $15 billion Rosneft-Exxon venture to export LNG from the Sakhalin-1 project.