Dangerous substances transported on Finland's main roads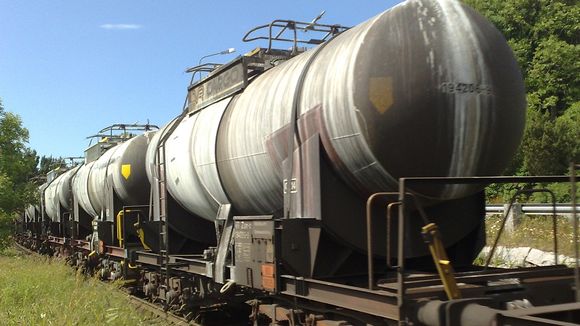 Finnish main roads, sea lanes and railways are used to transport notable quantities of hazardous substances, primarily oil and oil products.
Also, Finnish air freight operations involve the transport of dangerous goods and substances, such as lithium batteries.
Hazardous substances, mainly chemicals, are exported along roads from chemical manufacturing plants, through ports and across borders. Rail transportation is regularly used to carry oil imports across the eastern border to chemical and refining industries concentrated in the town of Sköldvik (Kilpilahti), near Porvoo, a city in southern Finland, and dangerous goods trucks are a familiar sight at the nation's industrial sites.
For example, there is heavy truck traffic between Helsinki and the town of Kokkola and between Helsinki  and the city of Jyväskylä.
Hazardous substances transported in Finland by volume
39.7 million tonnes by sea and through ports
12 million tonnes by road
5.1 million tonnes by rail
3,700 tonnes by air
However, according to expert Anu Häkkinen from the Finnish Transport Safety Agency, it is difficult to draw far reaching conclusions from traffic statistics whether or not a sharp rise in the amount of dangerous goods travelling along Finnish main routes has occured in the last five years.
Häkkinen points out that the recorded growth in volume may be due to more comprehensive data being processed than earlier, and that fluctuations in volumes can be quite sizeable year to year.