Finnish mining company Talvivaara asks for debt secrecy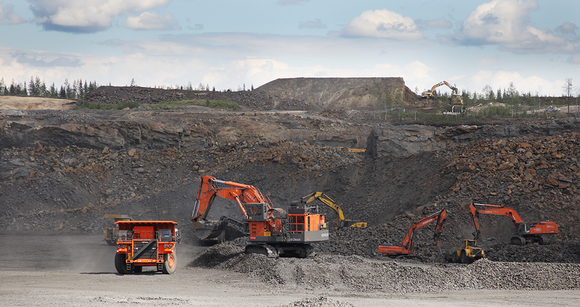 The troubled Finnish mining firm Talvivaara wants to keep its debts secret.
New documents filed at a district court as part of a corporate reorganisation process reveal what the company owes, but they remain sealed at the company's request.
Talvivaara sought a company reorganisation earlier this month as it struggles to deal with falling nickel prices on the world market and a string of environmental problems and associated production stoppages.
The company's request for a reorganisation is to be considered by a judge at Espoo District Court. The judge will also decide whether the list of creditors owed money by Talvivaara is to be made public. Talvivaara wants to keep the list secret.
If the court rejects Talvivaara's application for a reorganisation, the company is threatened with bankruptcy. Kari Järvinen, the Managing Director of government investment company Solidium, told Yle on Wednesday that his firm still had confidence in Talvivaara.
Järvinen said that nobody had proven that Talvivaara's controversial bio-leaching process could not work in Finnish conditions and that once production gets going the mine could become profitable.
Solidium has faced calls from environmentalists and politicians to withdraw its 17 percent stake in Talvivaara and close the mine down in the wake of repeated waste leaks and environmental issues.
Related Link:
Finland: Talvivaara bankruptcy would directly eliminate 1,600 jobs says CEO, Yle News