UNGA: Finland's President talks North Korea nuclear threat, peace mediation and climate change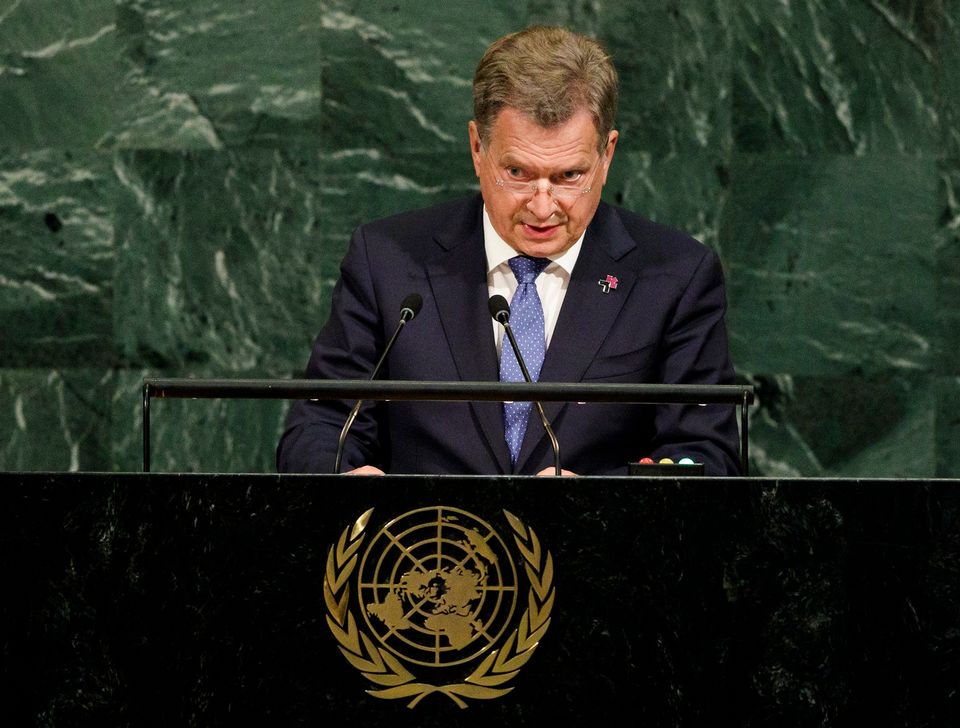 Finnish President Sauli Niinistö delivered Finland's national statement at the General Debate of the 72nd Session of the United Nations General Assembly on Wednesday morning in New York City. Among other things, Niinistö advocated for the use of peaceful mediation in conflict resolution and called for international cooperation to prevent terrorism and other threats.
Niinistö also spoke about the threat of nuclear proliferation. In particular he pointed to North Korea's burgeoning nuclear weapons programme, saying that it must be stopped through negotiations, "without preconditions."
"The grave situation in the Democratic People's Republic of Korea is of urgent concern. The North Korean nuclear weapons programme is a threat to global peace, and it must be stopped. The United Nations Security Council's cooperation on North Korea has been successful. It is important that unity prevails," Niinistö said.
Niinistö calls out N. Korea's aggression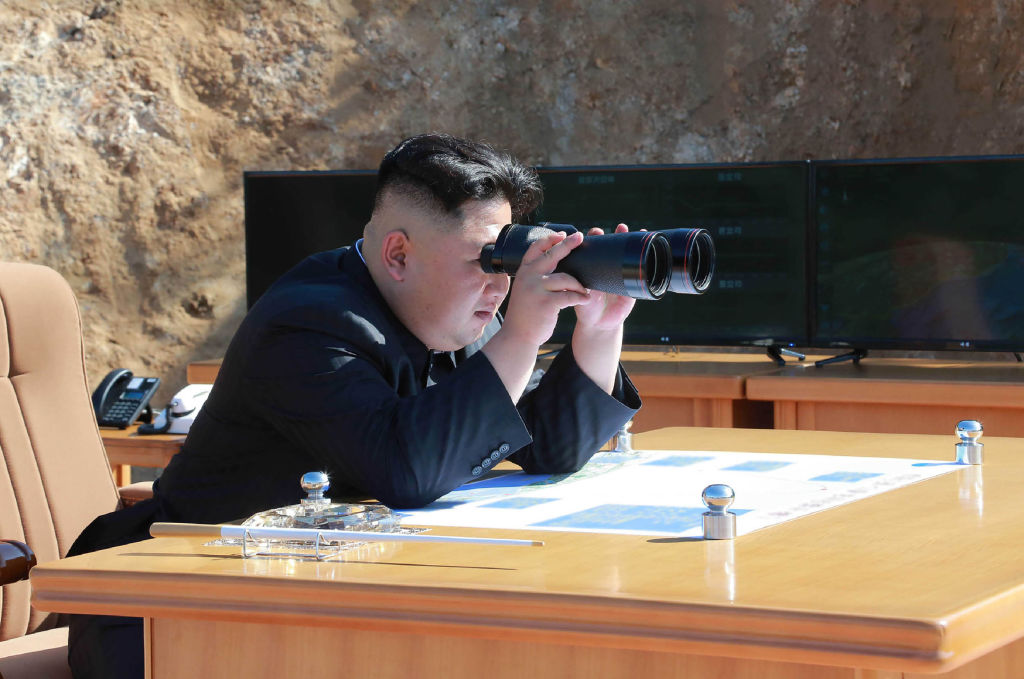 "At the same time we have seen continued provocations by North Korea. Such behaviour can't be tolerated. Finland, as part of the European Union, stands firmly behind the sanctions and calls on others to do the same. A solution can only be sought through negotiations and the North Korean government must participate without preconditions," the Finnish president said.
"Nuclear weapons represent a severe threat to mankind. As long as they exist there is a risk of catastrophe. The Non-Proliferation Treaty remains the cornerstone of global non-proliferation and the foundation for nuclear disarmament," he said.
"Marginalised must have a voice"
Niinistö also spoke about Finland's participation in peacekeeping operations in order to prevent violent conflicts.
"Finland continues to advocate the use of mediation in conflict resolution. Mediation efforts, when successful, prevent conflicts and decrease human suffering."
He noted that Finland has taken part in UN operations since 1956, saying that Finland supports the UN Secretary General's approach to peacekeeping reforms, and that those often left out of mediation discussions need to have their voices heard.
"Those who are marginalised must be given a voice in peace processes. Women, children and young people often pay the highest price in conflicts but they can also help to pave a way out of the crisis," he said.
"Finland has contributed to the establishment of a Nordic network of women mediators. It aims at sustaining peace through the inclusive and meaningful participation of women in all phases of peace processes," Niinistö said.
"Climate change binds the south and the north"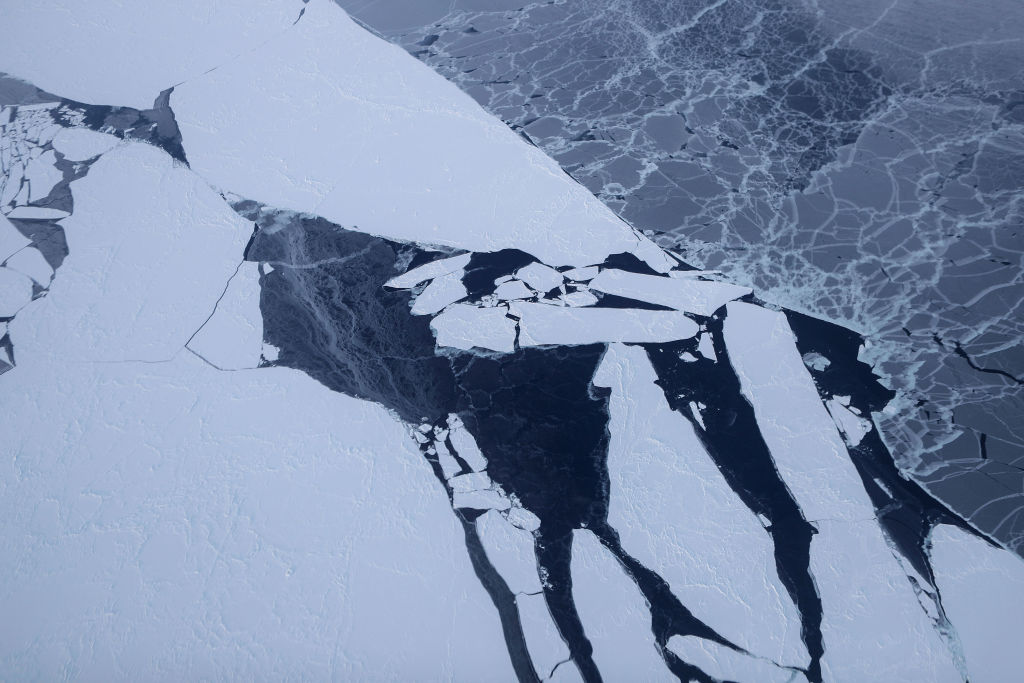 Niinistö also called for increased international cooperation on fighting global climate change, noting that Finland is the current chair of the Arctic Council, a group which aims to combat climate change.
"The rapid implementation of the Paris agreement is even more urgent than a year ago. The agreement has a clear goal – limiting the temperature rise well below two degrees," he said.
"We are not on that path currently. We have to speed up our efforts – the window to act is closing. The energy transition from fossil fuels to renewables and energy efficiency has to be much faster than we see today. Everyone's effort is needed," he said.
"The Arctic is at the forefront of climate change. It is warming twice as fast as the rest of the world. If we lose the Arctic, we will lose the whole world. We need to find effective ways to slow down the warming of the Arctic," Niinistö said.
"These emissions should be reduced first and foremost in the Arctic. But also global action is needed, as a great deal of the black carbon is transported from outside the area. I firmly believe that tackling this issue is a genuine win-win for the whole humanity," he said.
Related stories from around the North:
Canada: Canada takes part in EU meeting on Arctic policy, Radio Canada International
Finland: Russia, Finland leaders talk defence, environment and possible US sanctions, Yle News
Greenland: Q&A: Impact assessments in the Arctic – What Canada and Greenland can learn from each other, Eye on the Arctic
Norway: Norway and Russia join efforts in mapping ecosystem of Arctic waters, The Independent Barents Observer
Russia: Arctic security discussed at international summit in Russia, The Independent Barents Observer
Sweden: Sweden could be a model of sustainability, says environment professor, Radio Sweden
United States: Trump administration launches plan to boost offshore oil development in Arctic and elsewhere, Alaska Dispatch News