Yukon, Canada program incorporates trapping, aboriginal culture into curriculum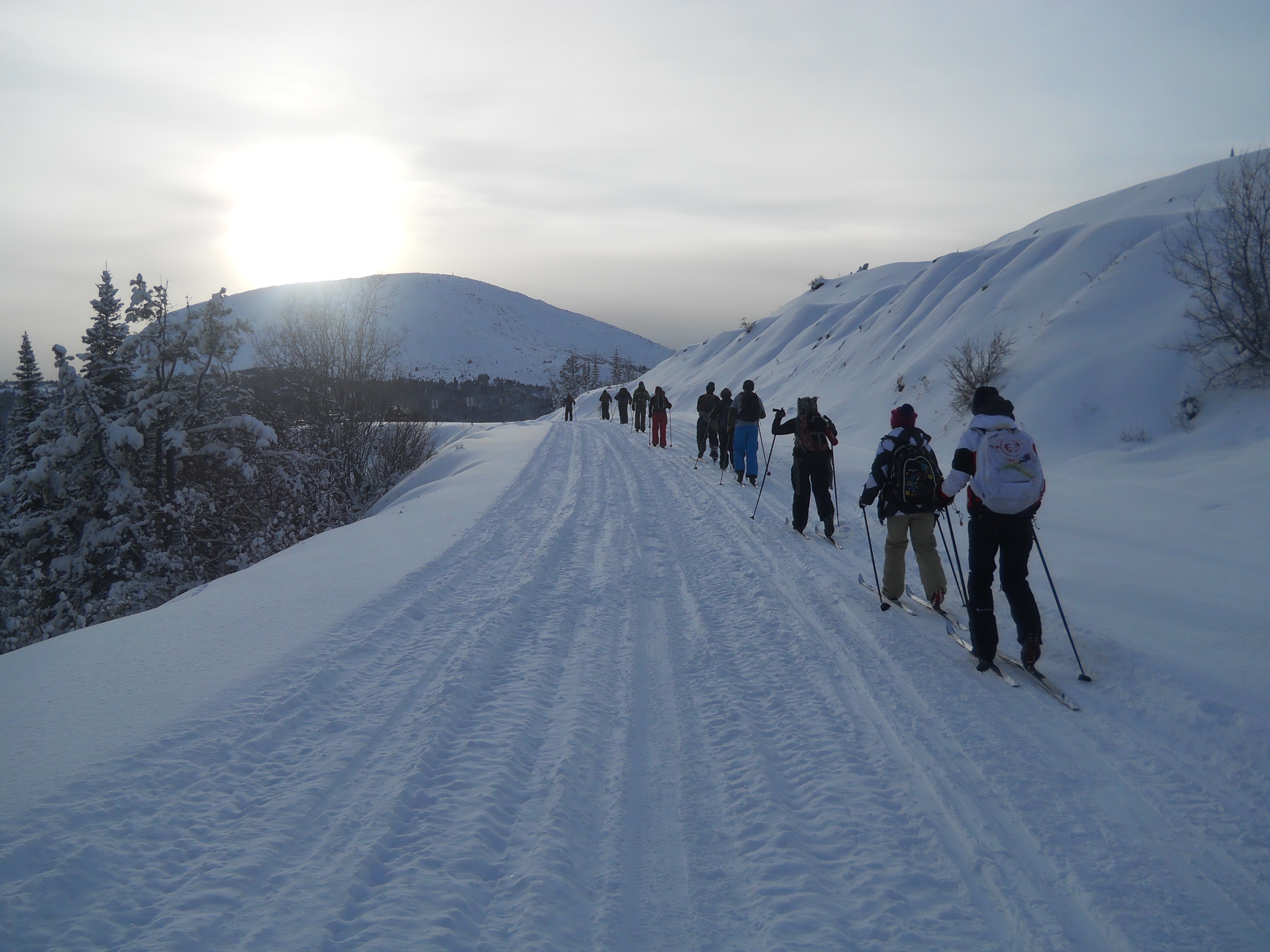 Trapping, hiking and cooking over a fire.
These aren't the kinds of activities most Canadian students encounter as part of their high school curriculum.
But a unique program in Canada's northwestern Yukon territory is changing that, by incorporating First Nations history and culture into a special semester-long course.
The Community, Heritage, Adventure, Outdoors and Skills program, known by its acronym CHAOS, is now in its fourth year.
Learning from doing
The program uses activities like trapping to teach everything from practical skills to business know-how. It also offers special field trips that involve spending up to 10 days out on the land.
"The hands on approach is really an important aspect," said Chris Hobbis, a CHAOS instructor and teacher at the Wood Street School in Whitehorse, the capital city of Yukon, Canada.
"It's a major draw for students. We get a different type of learning and accomplishment."
'The hardest part is leaving'
Chris Fairclough, a Grade 10 student, says the program is tough and challenging, but that's what makes it such an attraction for students.
"It's just a good life experience ," Fairclough said. "It would be hard to gain the same experience somewhere else."
I spoke with CHAOS teacher Chris Hobbis and CHAOS student Chris Fairclough earlier this week to find out more about the program:
Related Links:
VIDEO: Visit an Arctic College class in Qikiqtarjuaq, Nunavut, Eye on the Arctic