Alaska, Washington senators introduce amendment to build 4 icebreakers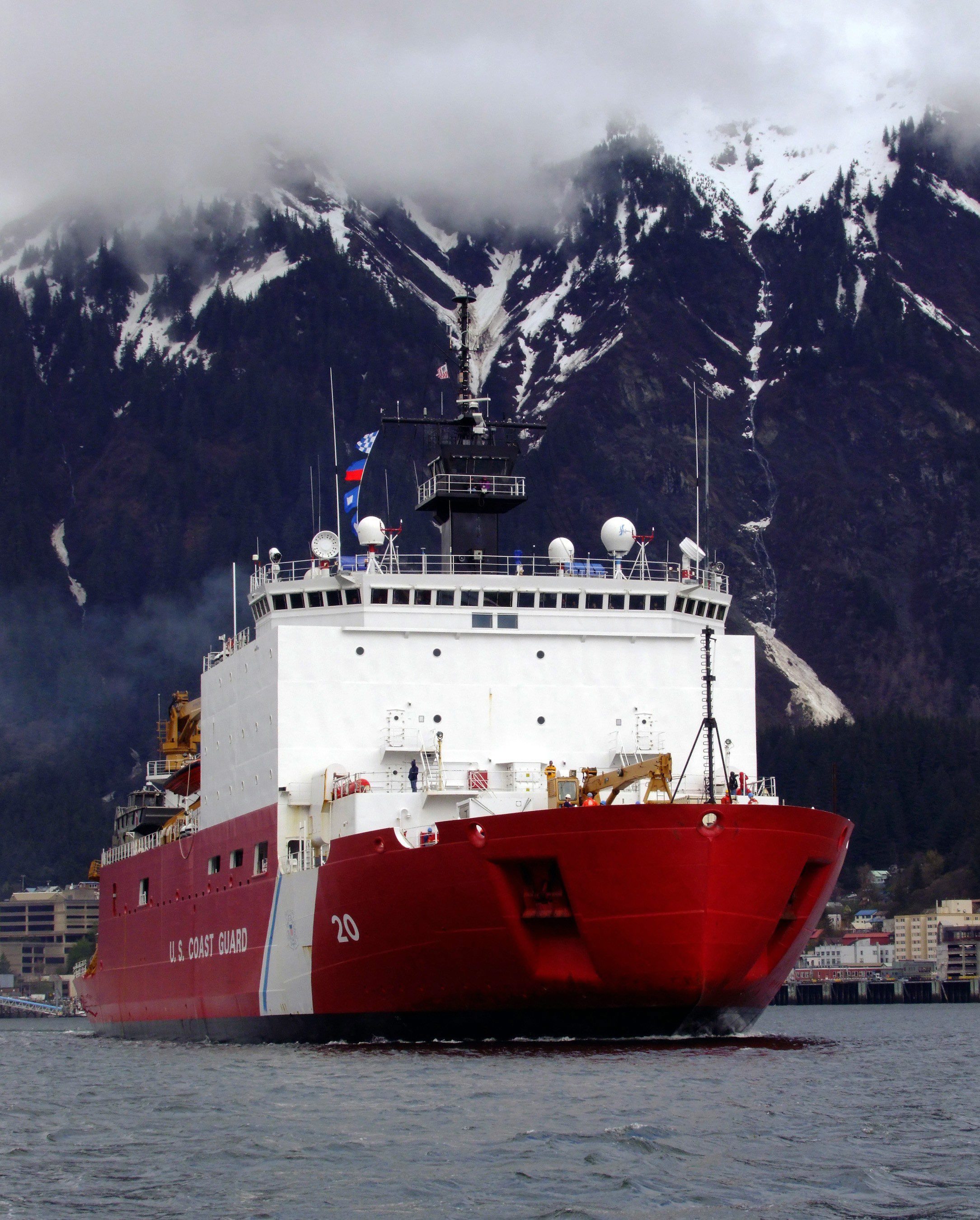 The U.S. Navy would be authorized to build up to four heavy-duty polar icebreakers for U.S. Coast Guard use under a bipartisan amendment inserted last week into a military authorization bill that was sponsored by senators from Alaska and Washington state.
The amendment would give the U.S. Navy authority to contract for the vessels and have them built, then transfer ownership to the Coast Guard, the only service with responsibility for icebreaker missions, according to the amendment language.
The amendment sponsors — Sens. Lisa Murkowski and Mark Begich of Alaska and Maria Cantwell and Patty Murray of Washington — issued a joint statement Monday describing what they say is a pressing need for expanded icebreaker capacity to keep pace with other nations' Arctic initiatives, to support the region's maritime industry and to boost national security while serving Alaskans' emergency needs.
They also referenced the new Department of Defense Arctic strategy, unveiled Friday by Defense Secretary Chuck Hagel.
"With Defense Secretary Hagel announcing last Friday that the nation's military will be very involved in the Arctic region, moving forward towards an Arctic future means icebreakers; this bill would help deliver on that," Murkowski said in the statement.
Begich cited the mission two winters ago to deliver fuel to Nome, a goal that required help from a Russian icebreaking vessel. That incident "demonstrated the need for enhanced icebreaking capability to meet the needs of residents of America's Arctic as well as our nation's security needs," he said in the statement.
"Icebreakers protect America's Arctic interests and support Washington state shipbuilding jobs," Cantwell said in the statement.
The United States has only two icebreakers useable in the Arctic, the Healy and the Polar Star, compared to 33 in Russia, the senators said in their statement.
The underlying bill, the National Defense Authorization Act for Fiscal Year 2013, is annual legislation that authorizes military pay and benefits as well as certain policy initiatives, Murkowski spokesman Matthew Felling said Monday.
That bill is expected to be passed by the end of December, and passage will include a decision on the Alaska and Washington senators' amendment, he said.
It typically takes eight years to build an icebreaker, Felling said.
Contact Yereth Rosen at yereth(at)alaskadispatch.com
Related Links:
Should Alaska take the lead in financing new icebreakers?, Alaska Dispatch
Coast Guard: Refurbished icebreaker heads north, Alaska Dispatch