Can you live on $55,000 in Arctic Canada?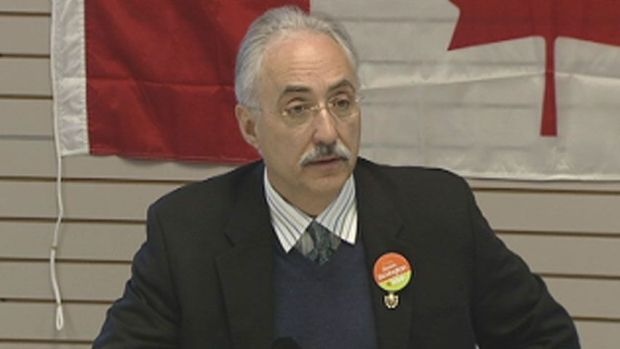 Gilbert Thrasher Junior says making a living in the Arctic Canadian community of Paulatuk isn't easy.
He earns $55,000 a year, and still lives paycheque to paycheque in this Northwest Territories (N.W.T.) community. It costs $600 to $700 a week just to feed his family. He's tried to get income assistance before, but doesn't qualify.
"They'd always say, 'You make $55,000 a year, so that's too much for you to get the assistance,'" Thrasher says. "So I've never ever had the chance to get extra assistance with bills or anything like that."
Thrasher would like to see an increase to northern tax benefits.
That suggestion was also made by the New Democratic Party Member of Parliament for the Western Arctic, Dennis Bevington, in a report released last week called Tackling Living Costs in the N.W.T.
The report recommends increasing the Northern Residents Tax Deduction by 50 per cent across the board, and even offering a tax credit in poorer communities, as a way to reduce growing inequality in the territory.
Are increased tax returns the answer?
Bertha Francis is an elder living in the Northwest Territories community of Fort McPherson.
She says there aren't enough jobs in her community — so increased tax returns won't help everyone.
She says Stephen Harper has to devote time to longer visits in remote, northern communities.
"I mean, a person has to see it in order to know what the people need and they're not doing that," Francis says. "They're going elsewhere, elsewhere all the time, and when they come up here, it's just for a day or maybe a few hours, then they're gone."
Francis says young people come to her door many times throughout the week, asking for money to shovel her front step. She says she can't turn them away because of how desperate they are for any amount of spare cash.
Francis says she's always lived on a strict budget in Fort McPherson, and that's been a big help.
Finding ways to lower costs
Bevington's report points out that northerners are finding other ways to lower their costs, by using alternative energy and eating local food, but it says more needs to be done.
It recommends the federal government invest in industries other than natural resources, like on small businesses in the communities.
Bevington hopes to see the ideas in the report reflected in his party's platform in the federal election in 2015.
Related Link:
Tackling Living Costs in the NWT
U.S. senator fights to contain Alaska food and fuel prices, Alaska Dispatch
Electricity costs different in Sweden's North and South, Radio Sweden