BLOG: Stephen Harper and the North Pole – Still embarrassing Canadians in Arctic policy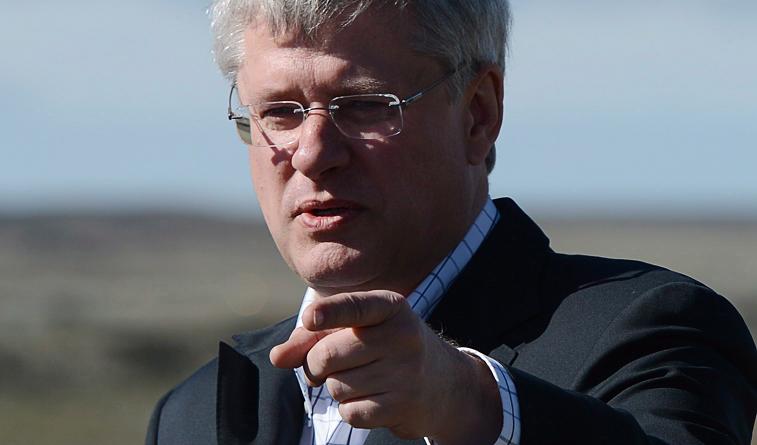 It was a big week for Arctic governance and science, as Denmark and Canada both provided submissions to the Commission on the Limits of the Continental Shelf to provide geological evidence of their claims over huge swathes of the Arctic Ocean seabed.
Signatories to UNCLOS have ten years to submit this evidence, and having signed in 2003, Canada had reached the end of its timeline. Denmark, meanwhile, submitted the fourth of five expected submissions and has until 2014 to complete its claim.
Under UNCLOS, all littoral states have rights to the living and non-living resources in their 200 nautical mile (nm) "Exclusive Economic Zone"; if they can demonstrate that their continental shelf extends beyond this point, as Canada's does in the Arctic and Atlantic sides, they can claim rights to the non-living resources in the seabed up to 350 miles from the coast or 100nm from the 2500m isobaths, whichever is more.
These submissions have been anticipated. Norway's claim had already been submitted and settled, and Russia is currently gathering evidence to resubmit its failed 2001 claim. The United States is not a signatory to UNCLOS but apparently is preparing its evidence anyway. And while the possibility of overlap and conflict in claims amongst the five Arctic states in their continental shelf claims has incited much of the speculation on "who owns the Arctic", in recent years the Arctic states, including Russia, have been co-operating pretty well to gather the evidence, from information-sharing meetings to joint missions to collect the data. Because until this week, despite headlines and speculation, the continental shelf claim preparation had been a scientific endeavor, and it is on the basis of that science that the Canadian claim will be assessed.
The North Pole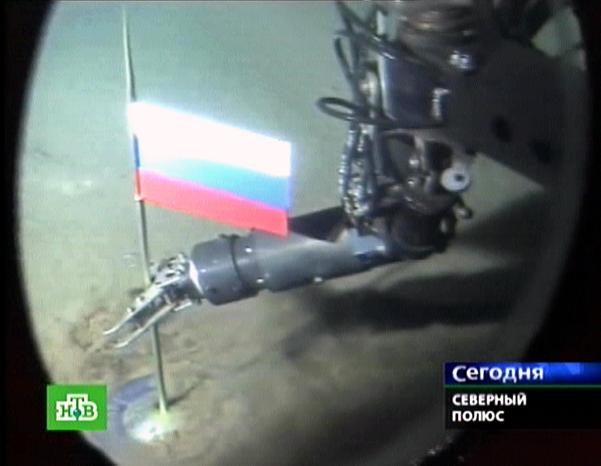 Until this week. Because while Canada diligently amassed and prepared the evidence, and I imagine here in my head jolly Dr. Jacob Verhoef, Natural Resources Canada's (NRC) head of Arctic mapping, dotting the i's and crossing the t's, so very pleased at the amount and quality of their data, someone – the Prime Minister himself if the Globe and Mail is accurate – ordered him and his team back to the drawing board mere days before the deadline, because their submission failed to include the North Pole. A "preliminary" claim was thus submitted, as Foreign Minister John Baird and Arctic Council Chair Leona Aglukkaq presented a dog and pony show in the foyer of the House of Commons on Monday, iterating that they "have asked our officials and scientists to do additional work and necessary work to ensure that a submission for the full extent of the continental shelf in the Arctic includes Canada's claim to the North Pole."
There is nothing economically or strategically sacred about that particular dot on the globe, and by all expert accounts, it is a very unpromising area for resource exploitation, both in content and in access. The only explanation – not logical mind you – is that somehow Harper and his team in the PMO calculated some domestic political advantage in laying claim to the Pole. I cringed at the rude dismissal of years of excellent scientific work; but it is especially on this point that I take offence to Harper's Arctic policy. Because it assumes that Canadians would be more impressed by a meaningless claim over the North Pole than by moral, political and scientific leadership in the Arctic, paving the way for stability and co-operation rather than rummaging for cheap political points.
I remember when Russia planted the flag at the North Pole in 2007 and Peter MacKay very memorably asserted that "This isn't the 15th century. You can't go around the world and just plant flags and say 'We're claiming this territory'." And he was right, and the whole scramble for the Arctic had a very 'West vs Russia' feel for a few years until some smart diplomacy and effective communications alleviated the tension and common values and interests became apparent.
'Putin of the Arctic'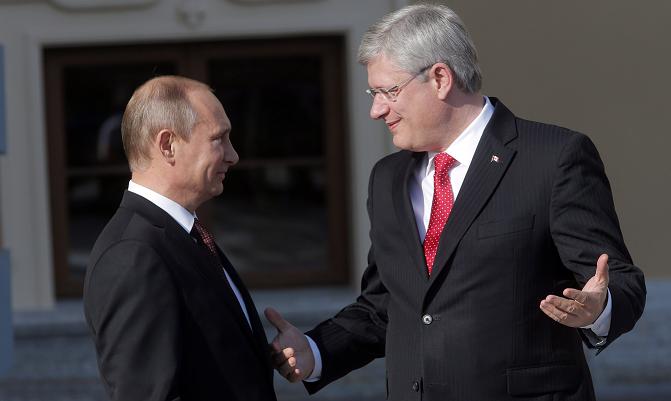 But now Harper has become the Putin of the Arctic. He is the "other" that policymakers dread, because he's unpredictable and doesn't get or care for the nuances of regional politics. He sees the Arctic through a lens of exploration and sovereignty, not as a homeland or as an ecosystem or as a political region, and he is out of step with just about everyone else, stuck back in 2007 and his first trip to the Arctic.
This isn't his first misstep. Who can forget his assertion that we must "use it or lose it" in reference to Arctic sovereignty, an assertion that was both misleading and insulting to northerners; the series of military announcements that sparked a mini-arms race; his annual trip to the North to ride ski-doos, sport red Canadian ranger hoodies and reinforce stereotypes; the muzzling of Environment Canada scientists just as Canada was playing host to the International Polar Year conference in April 2012; and, of course, the question of our failed emissions reduction policy and our complete unwillingness to bear any of the burden for mitigating Arctic climate change.
Which is not to say that we need to be popular in the Arctic, or conform to trends in polar politics. I support our stance on the EU seal ban. I recognize the shades of grey between protecting polar bears and allowing traditional and economic activities that involve hunting to take place to the benefit of Arctic communities. I defend and promote the Canadian chairmanship theme of development for Arctic peoples. But time and again, Stephen Harper – specifically and uniquely – has diminished our moral leadership in the Arctic with his photo-ops and sound bites.
Meanwhile, other Canadians are making excellent contributions to regional governance and stability. The Canadian military led joint Arctic SAR exercises in 2011 and convened the first summit of Arctic military chiefs in 2012. Canadian diplomats have pushed for sustainable development initiatives and have been a key support for indigenous participation and voice in the Arctic Council. Other scientists and bureaucrats across NRC, Transport Canada, Health Canada, National Defence and DFAIT have done loads of work to make the Arctic safer, healthier, and more stable. I hope our allies across the Arctic recognize their good work – and that the PMO never notices them.
Related Links:
Canada's Arctic claim includes North Pole, CBC News
Russia's Putin rattles military sabre over Canada's claim to North Pole, The Canadian Press