Finland: Radical road tax changes proposed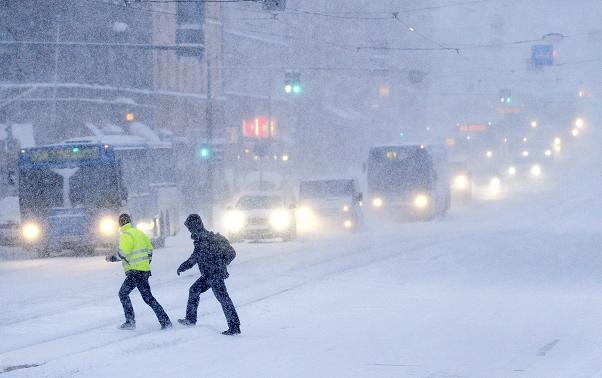 Finland's road tax system could be in for radical changes after a working group recommended the current lump sum payment be replaced by a charge of an average of 3.3 cents per kilometre driven.
The working group's proposed reforms, which were presented to Finland's Transport Minister Merja Kyllönen on Monday, would see a flexible taxation system introduced in Finland.
Owners of low-emission vehicles and those living in sparsely-populated areas will pay a lower rate than city-dwelling drivers of larger, less fuel-efficient vehicles.
Road freight and public transport would not be affected by the kilometre-charging scheme.
According to the working group's calculations, the new scheme would keep taxation costs at current levels for car owners that drive 17,000 kilometres per year. The tax paid would rise in line with the distances driven, so those who drive less than the average could even see their tax bill drop.
The average tax would hit 3.3 cents by 2025, according to the proposals. Jorma Ollila, who led the working group, says that privacy issues should not be an obstacle to the reform.
Privacy concerns?
Ollila said that data would be gathered via satellite tracking, and held in an individual's "account". Information would then pass to the tax administration, which would only receive what it needed to set the tax payment. Real-time tracking of a vehicle's movements is not technically possible under the proposed system, according to Ollila.
Setup costs would be around 130 million euros, while drivers would be expected to pay 10 euros a year for the tracking device installed in their cars.
According to Ollila, who used to lead Nokia and now chairs oil company Shell's board of directors, the group did not even consider congestion charging—that was not part of its remit.
He claims that kilometre-based taxation could prompt drivers to cut out 30 million car journeys each year. He said that there was as yet no timetable for the new system, as that would require a political decision. No such decision has yet been made.
Transport minister Merja Kyllönen said on Monday that it would be best to introduce such a new system in stages with a long transitional period.
Related Links:
Triple petrol prices to reach Sweden's climate goals says report, Radio Sweden