Time-lapse images show northern lights over Oulu, Finland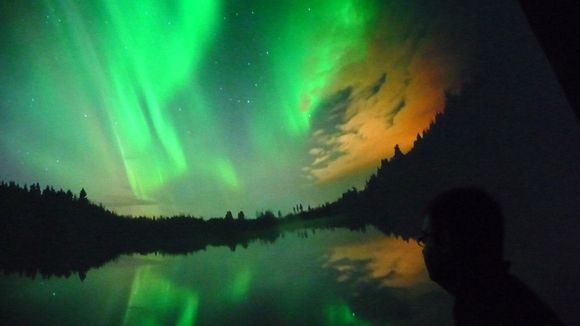 German-born photographer Thomas Kast's time-lapse Northern Lights video "Aurora – Queen of the Night" is being shown at a planetarium in the northern Finnish city of Oulu.
The four-minute film is the result of some 60 chilly nights spent outdoors last winter.
Thomas Kast's four-minute time-lapse video "Aurora – Queen of the Night" is on show at Oulu's Tietomaa planetarium. The short film was born during about 60 cold nights spent outdoors, mostly in the Oulu area.
Many think that vivid Aurora Borealis can only be seen in the far north, but Kast shows that it's possible to view spectacular lights even within a city like Oulu, which is more than 200 kilometres south of the Arctic Circle. According to Kast, seeing and photographing them just requires patience.
"The Northern Lights' colours are amazing, but you can't really predict them properly," he says.
Sometimes a wait of three or four hours was rewarded with a dance of colours in the sky, while at other times he had to trudge home empty-handed and chilled to the bone amid temperatures of -30 degrees Celsius.
Escaping light pollution
Kast dispels the myth that severe cold brings bright aurora displays.
"It all depends on the solar winds, not really on the cold. It really depends on particles emitted by the sun," he explains.
Of course the best conditions are away from light pollution, such as at the seaside Nallikari recreation area, some four kilometres from downtown Oulu.
Kast came to Finland for a work traineeship in 1998 and was captivated by the light conditions up north.
"In Germany, where I'm from, there's not the same kind of light in the winter as there is here. The sunrise and sunsets, and especially the light just after the sun goes down – that's missing," he says.