Finland: Nuclear power plant to use Russian fuel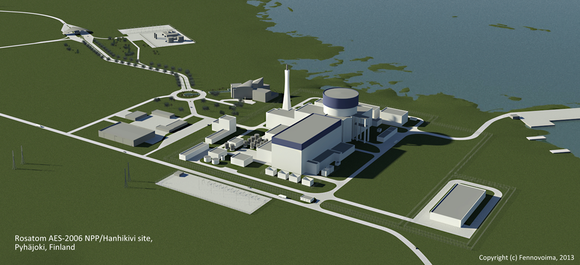 A nuclear power plant slated to be built on Finland's west coast would source its fuel from Russia, the contractor says.
The value of a 10-year deal to fuel the planned Fennovoima plant would be 450 million euros, according to a statement published on Monday by TVEL. It is a subsidiary of the Russian state-owned nuclear company Rosatom.
Fennovoima, a consortium of Finnish utilities and industrial manufacturers, last year signed a deal with Rosatom to build the nation's third nuclear power plant. The decision was seen as a cost-cutting move after the project's main backer, the German utility E.ON, pulled out of the deal.
TVEL says it will mine the uranium itself and process it into nuclear fuel. The company also has a nuclear waste processing facility in Siberia. However under Finnish law, all nuclear waste must be disposed of within the country. Fennovoima has yet to explain how it plans to meet this requirement. The owners of a waste disposal facility under construction further down the coast at Eurajoki say it will not have enough space for Fennovoima's waste.
Related Links:
Finland:  Should nuclear plan in north Finland be re-evaluated?, Yle News
Sweden: Will Finland's proposed nuclear plant affect Sweden's North?, Yle News
Russia: Russia to construct world's largest nuclear icebreaker, Blog by Mia Bennett
United States: Film examines legacy of 1950s nuclear project in Arctic Alaska, Alaska Dispatch