Makeshift courtrooms in Nunavut need heat, toilets says judge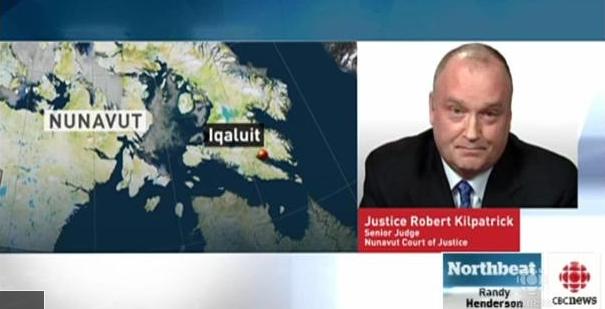 Some buildings used to hold circuit court in Nunavut communities still do not meet basic standards.
That's despite a directive last year from the senior judge of the Nunavut Court of Justice.
Outside of Iqaluit, Nunavut's capital city,  communities do not have courtrooms and court is often held in community halls, hotels and school gymnasiums.
Last June, Justice Robert Kilpatrick issued a directive to have all locations inspected where circuit court is held. He said they need to make sure there's running water, a phone jack, working toilets, heat and a functioning fire alarm.
Kilpatrick also asked for the latest public health and fire and safety inspections records.
Court Services did an audit and the results weren't good.
"How is it that we expect the court to operate in those sub-standard conditions?" Kilpatrick says.
"It is high time for the government to take into consideration the needs of its court when it designs facilities, and ensure we have what we need to do a proper job."
The senior judge says he's still waiting for the Department of Justice to come up with some solutions.
In a statement to CBC News, officials in the department say they're working with another government department, Community and Government Services, to address the issue.
They're also discussing the possibility of finding alternate places to hold court in some communities.
Related Links:
Canada: More police needed in Canada's eastern Arctic says justice official, CBC News
United States: Panel blasts 'colonial model' of justice in rural Alaska, Alaska Dispatch