First Nations, environmentalists sue Yukon over Peel plan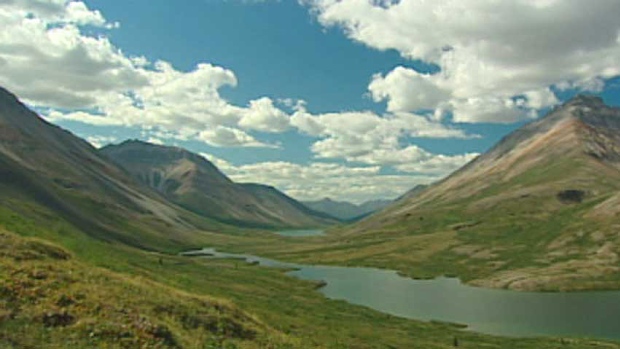 Two First Nations and two conservation groups are suing the government in Canada's northwestern Yukon territory over its plan to open the Peel River watershed to development.
The lawsuit will be filed Monday afternoon in Yukon Supreme Court by the Nacho Nyak Dun, the Tr'ondek Hwech'in, the Canadian Parks and Wilderness Society Yukon and the Yukon Conservation Society.
The Peel River watershed in northeast Yukon covers almost 70,000 square kilometres.
The groups say the Yukon government's land use plan for the Peel River watershed violates land claims signed with First Nations.
Lawyer Thomas Berger says the development scheme unilaterally ignores the Peel River Planning Commission's proposed land-use plan, which was supported by First Nations.
The planning commission spent more than five years talking to First Nations and the public before releasing its recommendations. It called for as much as 80 per cent of the region to be withdrawn from any industrial development, including mineral staking.
The territorial government rejected that plan and said it would not ban mining in an area that large. Its plan allows mining in 71 per cent of the region.
First Nation leaders say this should not be a fight between aboriginal people and miners. A chief in Yukon's Klondike region says there's no hostility between them.
"That said, we do not want to see mining in the Peel watershed," said Eddie Taylor, chief of the Tr'ondek Hwech'in First Nation. "To us that land is sacred and should be preserved for future generations. As our elders say, the Peel is our church, our university and our breadbasket."
The groups announced the lawsuit at a news conference this morning in Vancouver.
Yukon Premier Darrell Pasloski, Environment Minister Currie Dixon and Energy, Mines and Resources Minister Scott Kent are also in Vancouver today, promoting Yukon's mining interests at the annual Mineral Exploration Roundup.

-With files from The Canadian Press
Related Link:
Sweden: Land, water rights big issues in Sweden's Sami elections, Radio Sweden