Heavy snowfall to strike Finland overnight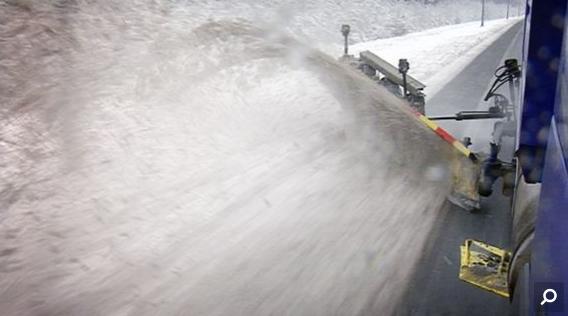 Billowing snow will make its way across the country overnight Friday. Motorists should be prepared for poor road conditions in southern and central regions.
The heavy snow front will arrive in south-western Finland on Friday evening. On Saturday morning, snow is expected to fall across all regions west of a line running through Oulu, Kuopio and Lapeenranta. During the day, the snowfall area will expand as far as Lapland, says Yle News meteorologist Matti Huutonen.
"As early as this evening, the south and southwest can expect light snow showers," Huutonen says.
According to him, during the daytime on Saturday, a blanket of falling snow will gravitate towards the northeast. The most abundant snowfall areas will be focused on the east and north of the country. In the south and west the weather will clear later in the day.
"The snowfall is due to the weather warming up throughout the country," explains Huutonen. "The temperature will, however, continue to yield sub-zero temperatures."
Road users should note that snowfall could cause changeable – and very poor – driving conditions in the south and southwest. Finland's central regions could also experience poor driving conditions.
According to Huutonen, falling snow and slippery roads mean poor visibility and dangerous conditions for motorists.
"In these conditions roads can't be salted. They can only be ploughed and gritted. Traffic can throw the grit off the roads," Huutonen warns.