Arctic lakes' ice season shrinking, study finds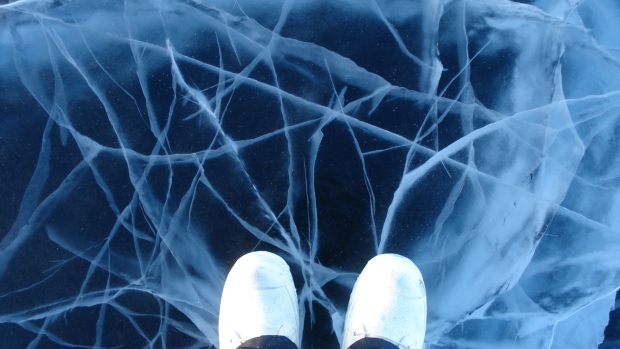 The ice season in Arctic lakes is 24 days shorter than 50 years ago and peak ice thickness has thinned significantly, say scientists at Canada's University of Waterloo.
Researchers used satellite radar imagery from the European Space Agency of more than 400 lakes located in Alaska's North Slope to examine ice thickness.
They determined that lakes that are fully frozen appear different from lakes that have not frozen all the way to the bottom. Water under the ice makes the radar signals bounce back, creating a brighter image.
The research team found that 62 per cent of the lakes in the region froze to the bottom in 1992. Only 26 per cent of lakes froze down to the bottom of the lake in 2011.
They also found that at the coldest point in the 2011 season, lake ice was up to 38 centimetres thinner than it was in 1950.
Cristina Surdu, the lead researcher, says the findings have implications for Northern communities that depend on ice roads to transport goods.
The study was published last week in The Cryosphere.
Related Links:
Canada: Drilling waste thawing and leaching into lakes in Canada's Far North, Radio Canada International
Finland: Lake levels rise in Finland, Yle News
United States:Ice-road construction reaches new levels in Arctic Alaska, United States