Ontario abuse helpline opens up to Nunavut residents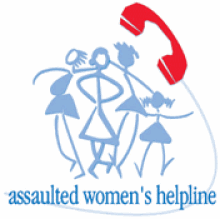 The Assaulted Women's Helpline group in Toronto was recently invited by the Embrace Life Council to train people who work with abuse victims in Canada's eastern Arctic territory of Nunavut.
Now the helpline is opening up its services to women and children.
Sotoy Thompson is the training resource outline coordinator for the helpline.
Thompson said the service is available 24 hours a day, 7 days a week.
"Even if it's at 3 o'clock at night," she said. "Knowing that there's a resource available that they can contact, when they can, when they're in a safe place and whenever they're comfortable to do so."
Thompson said conversations are kept confidential for all women or children who call.
The helpline has been operating for over 25 years.
The toll free number is 1 866 863 0511. You can also reach them online.
Related Links:
Canada:Domestic violence deaths preventable says coroner in Canada's Northwest Territories, CBC News
United States: Alaska's women speak up about violence, abuse, Alaska Dispatch