Sweden imports more and more waste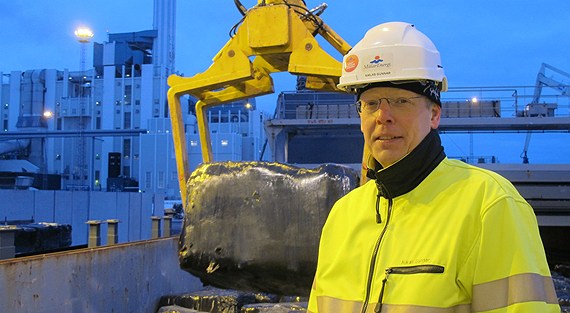 Sweden is becoming an bigger and bigger importer of other countries' household waste. Once here, the waste feeds power plants, where big incinerators turn rubbish into heating and warm water.
But the imports are controversial, and critics warn that the growing business means we risk losing sight of the importance of reducing the amount of waste produced in the first place.
In Sweden, virtually no waste goes to landfill dumps anymore. Over the past decade, this country has become better at recycling, but has also greatly increased the capacity to make energy out of the waste. Up until 2008, Swedish incinerators were mainly fuelled by domestic waste, but since then, imports have grown steadily. By next year, Sweden is expected to import 1.5 million tonnes of waste from countries with less efficient energy recycling.
The development has been criticised by environmental groups. They point to the paradox of using waste for energy production at the same time as trying to reduce waste and warn that municipalities risk locking themselves into a system where more and more waste is needed.
In Västerås, 100 km west of Stockholm, the combined heat- and power plant owned by the municipal company Mälarenergi lies just at the edge of town, by the shores of Lake Mälaren. At the end of January a big cargo ship docked here with rubbish from Drogheda in Ireland. A new state-of-the-art waste incinerator is currently being tested, and will be fully up-and-running by the autumn.
Related Links:
Canada: Drilling waste thawing and leaching into lakes in Canada's Far North, Radio Canada International
Finland:  Finnish company wants permit to discharge waste, Yle News
Sweden: Thousands of nuclear waste containers must be re-opened in Sweden, Radio Sweden
United States: Waste pollutants: Discharge permits or pipeline for Alaska mine?, Alaska Dispatch