Sweden: No proof that elk get drunk say researchers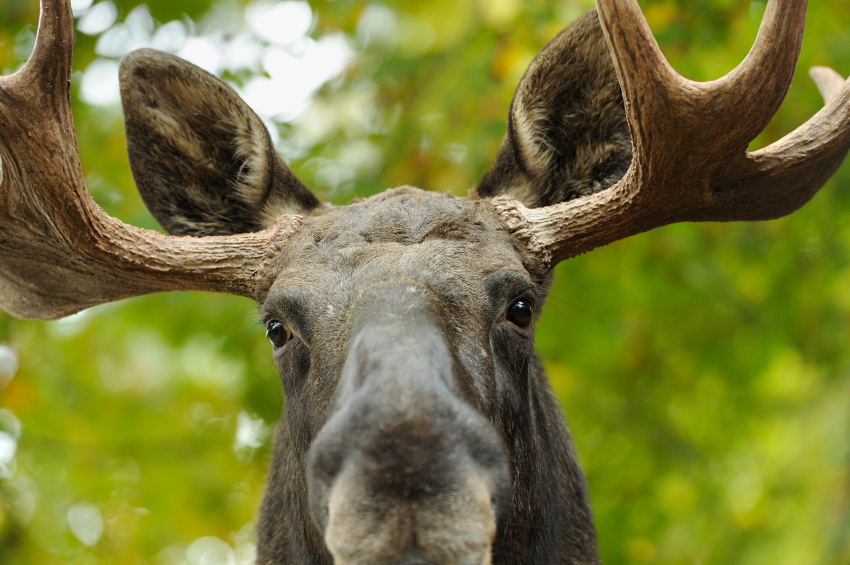 The "drunken" Swedish elks that get so much attention this time of year may be a myth.
Swedish Radio Science News asked about a dozen researchers, and many say the 200-550 kg animals are simply too large to get drunk on the amount of fermented apples they are reported to eat.
Professor Petter Kjellander, expert on wild animals at the agricultural university SLU, says that neither he nor the colleagues he asked has ever come across a test confirming high blood alcohol in an elk.
Despite thousands of people all over the world reading about the aggressive "drunk" Swedish elks Petter Kjellander speculates the animals might simply be protecting their stashes of tasty fallen fruit.
One elk became a world celebrity after getting stuck in a tree while trying to get at apples in a garden in the village of Särö, near Kungsbacka in south-western Sweden.
But the elk – known in North America as moose – do seem to behave erratically in the autumn, getting tangled in garden swings or falling into suburban swimming pools.
And it may be too soon to announce the death of one of the Swedish media's annual quirky stories.
Professor Petter Kjellander says he is sure the media reports of drunken elks cannot be actually confirmed, but he is careful to say to Swedish Radio's science programme that he does not know the answer, and there is a need for more research before we will understand why, as the apples ripen, these majestic animals behave so strangely.
Related stories from around the North:
Canada: Wildlife endangered by Yukon warm weather, CBC News
Finland:  Dog owners warned as wolves roam towns in east Finland, Yle News
Sweden:  Sweden's drunken elks threaten home owner, Radio Sweden
United States:  Musk ox invasion keeps wildlife managers busy in Alaskan city, Alaska Dispatch