Falls on the ice cost Helsinki, Finland a million in damages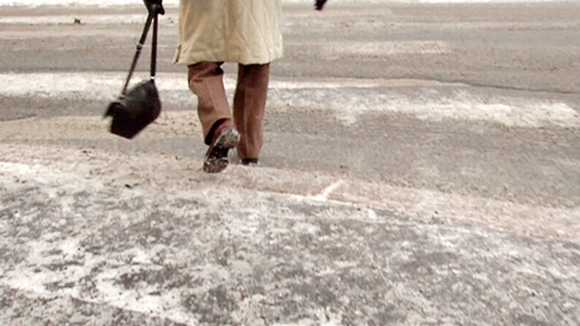 Damages paid by the City of Helsinki over slips and falls on the ice have soared, with the compensation bill reaching a million euros last year.
Research shows that more investment in preventing accidents on the ice would save municipalities money in accident payouts. However, Helsinki City blames the increase on its residents becoming more aware of how to apply for compensation.
Compensation paid out over accidents on the street have multiplied in recent years in Helsinki.
Last year around a million was paid in damages – almost three times as much as the previous year where only 340,000 euros were awarded.
Sums paid to individuals can run into tens of thousands of euros when loss of earnings or disability expenses are taken into account. The majority of damages claims stem from slipping accidents.
In most cases, the damages are paid by the municipality's insurance company, who then reclaims it from the city.
A study in 2008 by the Ministry of Transport and Communications recommended that municipalities do more to prevent costly accidents happening in the first place. For every euro invested in road maintenance, traffic planning and safety information, at least 10 euros is saved in unneeded medical expenses, the research found.
Every winter 50 000 pedestrians in Finland require treatment for an injury caused by slipping, the ministry said.
However, lawyer Keijo Kuoppala from Helsinki's public works department claims that people's awareness of how to go about seeking compensation has increased. "Sometimes damages have to be paid out over a period of years, which pushes the cost up considerably," Kuoppala said.
Related Links:
Canada: Police in Yukon, Canada recommend making winter tires, CBC News
Sweden:  Sweden: Medics call for ban on studded winter tyres, Radio Sweden
United States:  Forget the 'polar vortex' — how is Alaska dealing with its heat wave?, Alaska Dispatch