Winter road to open this week in Yukon's Arctic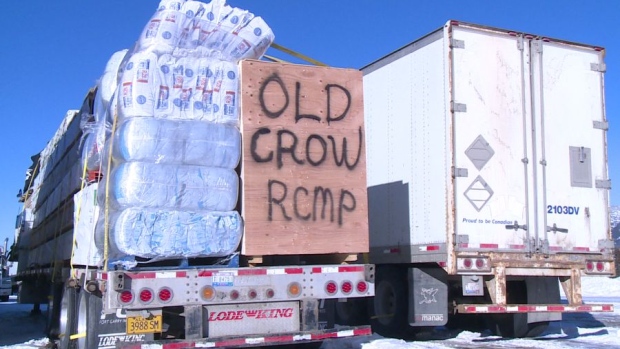 The opening of the winter road to Old Crow, in Canada's northwestern Yukon territory, is a few days behind schedule because of weather delays but the first convoy of trucks is expected to arrive later this week.
It's the first time in 10 years that the 260 kilometre winter road has been built. Old Crow, a Gwich'in community of approximately 245 people, inYukon's Arctic is the territory's only community without all-season road access.
At Mercer Contracting in Yukon's capital city of Whitehorse, snow machines, building supplies and household goods are just some of the items being loaded onto trucks for the long drive west from the Dempster Highway to Old Crow.
The community is expecting supplies to build a new store, a new tank farm, as well as a number of housing units.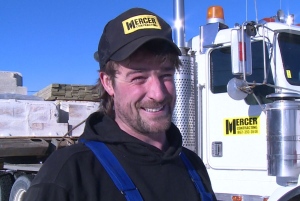 "This is typically a slower time of year in the Yukon so it's neat to have a big job like this come up," said Ross Mercer.
Mercer says his crews will do 18-20 trips on the winter road before its expected closure in mid-March.
"Basically three weeks flat out with all the trucks and trailers and people we have," he said.
Jim Thompson says the Royal Canadian Mounted Police (RCMP) are also taking advantage of the road to move much needed supplies.
"For instance a vehicle, the only way to get them in other than a winter road is by a [Hercules aircraft], so that can run you upwards of $100,000," he said.
Mercer Contracting is one of four companies that will participate in the convoy. The trucks are expected to roll out Thursday morning.
Related Links:
Canada: Climate Change to Ravage Arctic Ice Roads, CBC News
United States:Ice-road construction reaches new levels in Arctic Alaska, Alaska Dispatch
Russia: Siberia's ice road truckers: 'A way of life,' says writer, CBC News